Playing music on a device is a part of everyone's routine. It's one of those things that you won't want to miss doing daily for many reasons. Music is associated with different textures and purposes, from hitting the play button to getting a party going, playing music in the background while meditating, and business presentations.
As a universal language, it is something that every existing person does. It defines and creates emotions. Playing a song equates to having a device and a tool to listen to music you are hooked with.
Apple Music is known to be the elite music streaming provider that possesses exclusivity with its usage. Any individual who patronizes the tool knows Apple Music can only be played on iOS-operated devices.
Not with the best and free Noteburner Apple Music Converter. This freeware is the one tool any Apple Music fan can use to keep them from being constrained by the restrictions. With this Noteburner Apple Music Converter review, things are bound to change.
Part 1. Features of NoteBurner Apple Music Converter
Noteburner Apple Music Converter is a tool that allows Apple Music users to convert their Apple Music to other device-friendly formats, including AAC, MP3, and more. It is a fantastic tool with an excellent reputation in removing the DRM of Apple Music. It doesn't only serve as an Apple Music converter but is also an iTunes and audiobook converter.
Noteburner Apple Music Converter Main Features:
1. Removes Apple Music DRM Protection
Digital Rights Management (DRM) is an attribute in Apple Music that protects Apple Music's digital media copyrights. Digital media implements the use of DRM to prevent some users from unauthorized use of any digital content.
2. Converts Digital Content
Noteburner Apple Music Converter helps you convert downloaded Apple Music songs, playlists, podcasts, and radio to commonly-used formats. Users can then import their converted audio files to OneDrive.
3. Convert Apple Music to Different Formats
Noteburner Apple Music Converter is perfect for converting Apple Music to other MP3, AAC, WAV, FLAC, AIFF. By choosing other formats, users can play their Apple Music on any device offline.
4. Keeps Audio Quality Up To 320kbps
Even when converted, users can still enjoy their audio quality at its best.
5. Fastest Conversion Speed
Noteburner Apple Music Converter is known for its incredible conversion speed of up to 20x faster than any other converter tool.
6. Retains ID3 Tags Information
Users need not worry about losing the tracks' vital information. This converter lets users keep and modify ID3 tags according to preference. Information such as artist, album., year, track number, artwork, and disc number will remain in the converted files.
7. CD Burning
Noteburner Apple Music Converter doesn't only function as an Apple Music converter. The tool also features CD burning, ideal for users who want to keep a physical copy of their tracks.
Convenient Interface
The converter program is easy to utilize no matter the level of user. No extra virtual driver or hardware is needed to be able to convert Apple Music.
9. Free and Up-To-Date Upgrade
Noteburner Apple Music Converter promises to keep its software updated without the hassle.
Noteburner Apple Music Converter Pros:
Convenient and easy to use
It can operate on Mac or Windows operating systems
Light-sized 3-in-1 converter program
Lossless conversion quality
Lets users keep ID3 tags
Fast and reliable
Simultaneous multiple file conversion
Noteburner Apple Music Converter Cons:
iTunes is required to download first
The album cover may be lost during the converting process
Not free
Part 2. How to Use NoteBurner Apple Music Converter
Now that we did fact-checking, let's proceed to how to use Noteburner Apple Music Converter. The tool is neat, reliable, and easy to operate on either Mac or Windows operating systems. Following the simple converter methods and completing the tasks, users can continue enjoying their music in no time.
Step 1. Download Noteburner Apple Music Converter
Start by downloading and installing the software first.
Step 2. Add Digital Audio Files
Following the download and installation, proceed to launch the program. Note that Noteburner can automatically detect your library. Click the button "Add" and choose the Apple Music, audiobooks, or iTunes songs you want.
Step 3. Modify Output Settings
The program will show you the " Preference " window by clicking on the gear button located at the topmost right part of the interface, and the program will show you the "Preference" window. Adjust the output formats according to your reference.
Step 4. Convert
When done with all other steps, you can now start your conversions. Click the "Convert" button to commence the process. The process only takes a few seconds to convert your tracks successfully. Then it's done.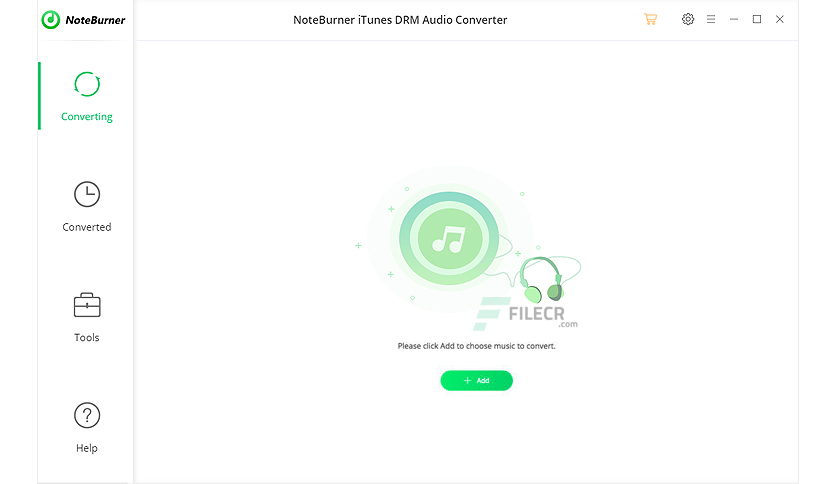 Part 3. The Best Alternative to NoteBurner Apple Music Converter
It is noted that when you use Apple Music, there's this concealed feeling of restrictions like the DRM encryption. Everybody wants to enjoy their music without the frustrating idea of always staying connected to a network. Offline music streaming has got to be the all-time deal-breaker. What better way than use the best alternative for an Apple Music converter-- Tunesfun Apple Music Converter.
When it comes to talking about the best apple music converter, Tunesfun Apple Music Converter steals the spotlight. It is the best converter to give users the satisfaction of excellent audio quality, effective and intelligent tool, and exceptional in converting Apple Music to different usual formats. The program removes DRM protection, supports various output formats, and features the fastest conversion speed.
Here are the easy steps how to convert Apple Music to other formats:
Step 1. Download and Install
If you haven't downloaded Tunesfun Apple Music Converter yet, here's the link to it.
Step 2. Launch Tunesfun Apple Music Converter
Launch the program. Click the "Library" button and choose the tracks you like to convert.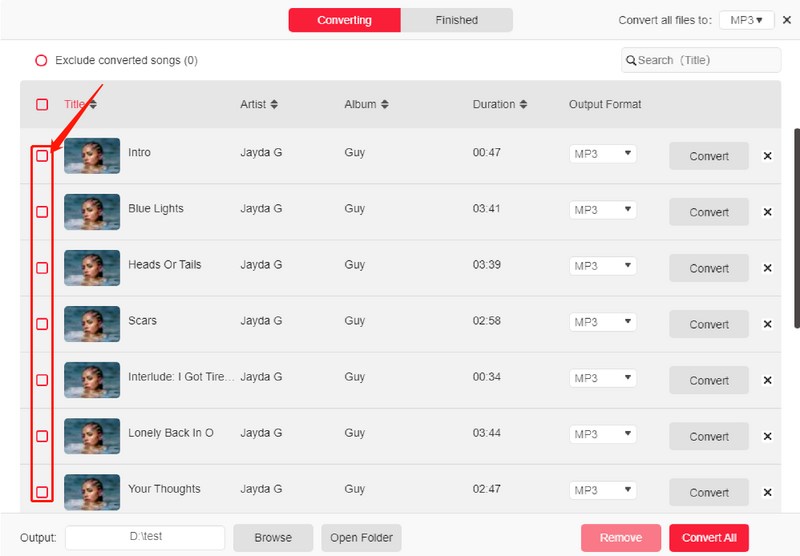 Step 3. Set Output
On the "Output Settings" option, set the "Output Format" and "Output Folder" according to your liking.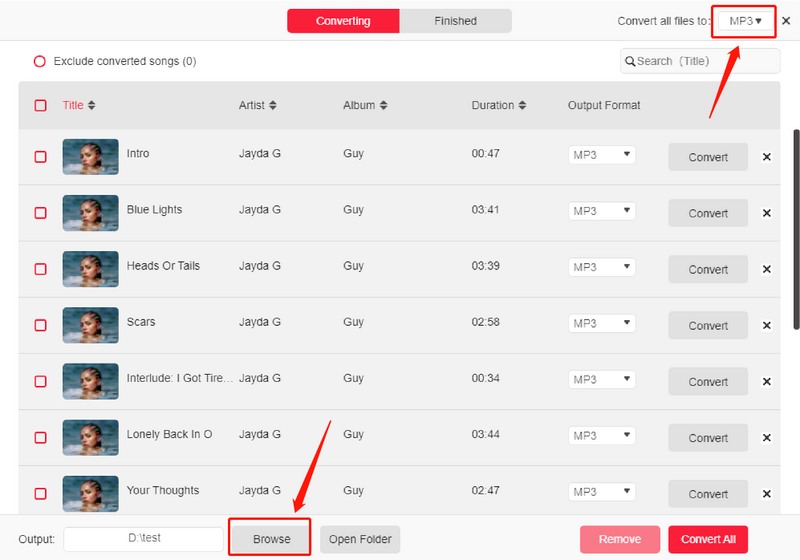 Step 4. Convert
After accomplishing all the prior steps, proceed to click the "Convert" button. You can check the successfully converted Apple Music files on the folder you chose in the output folder.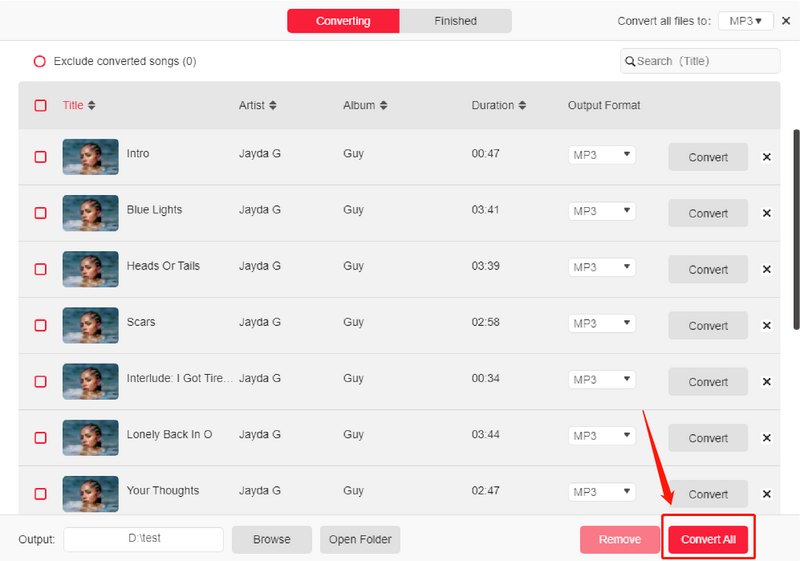 Part 4. Summary
The only thing that would keep you from continuously listening to your favorite tracks is that you are not using the best tools or programs existent. There are many converting tools in the digital platform, but only a few live up to the promise of giving out the best and practical features.

And at this time of age, all of us, including myself, are hungry for the best remedy that converting files for beneficial use is making us anxious about. That's why Tunesfun Apple Music Converter is at the point of convergence. It's time to carry on with every day as you ravage the divergent emotions listening to music is giving you.