Apple and Spotify have been racing to get the number one spot for most music downloads over the internet. As more and more people use their download service, issues have been popping out just like as in any other service.
Apple Music not downloading songs is an issue. Many have also asked why Apple Music won't download songs on Mac, Android or iOS 13?
or Why can't I download certain songs on Apple Music? These are some of the questions often heard on Apple support groups. As you will find out this is a common issue among users. The fix may involve several troubleshooting steps or just a simple one.
Part 1. Why Is My Music Not Downloading on Apple Music?
There are several possible issues and each case is different. You have to have some kind of troubleshooting skill to know it. It may involve network connecting issues. But it can also be that you only lack disk space on your device. These cases should be crossed out before continuing with others.
Another issue would be your iCloud and Music Settings. Anything wrong with these components can make the issue of Apple Music not downloading songs. It's best that this is checked or just refreshed. See the following sections for specific details.
Next is that something might be wrong with your internet. This is another reason why Apple Music won't download songs on Mac, Android, iOS 13, or even your iTunes software. Some example settings are checked in the following sections.
All in all, it just takes some simple troubleshooting steps on the user side. Apple Music and your device have built-in settings that can take care of this. All of them are menu-driven so that the user will not have a hard time.
Knowing how to use a smartphone, PC or Mac is enough knowledge to correct the issue of why can't I download certain songs on Apple Music?
Part 2. How to Fix Apple Music Not Downloading Songs Issue?
As from part one, we saw the reasons why the issue Apple Music not downloading songs arise. We will now see the specific steps to fix this. Each section explains each reason why can't I download certain songs on Apple Music? The user is only required basic troubleshooting steps.
Anyone who has previously used a smartphone or tablet should be able to do the steps. Following are the reasons and the steps why can't I download certain songs on Apple Music?
Your phone is lacking space to save downloaded files. Your device (iPhone, iPad, or Android) should give you some kind of warning on this. Without enough space, your music files surely won't be able to download properly. To be able to free up some space follow these steps.
Check the Settings on your device. It should display a warning that your device is full.
On iPhone or iPad tap on the warning to take action or go to General. Some recommendations are given to increase device storage.
On Android, you can try freeing up storage through Additional Settings (this can vary from phone to phone). Tap on the Phone Storage clean option if there is one.
Pick the recommendation that suits you.
You can voluntarily delete some old videos, songs or files you no longer need on your device to free up space.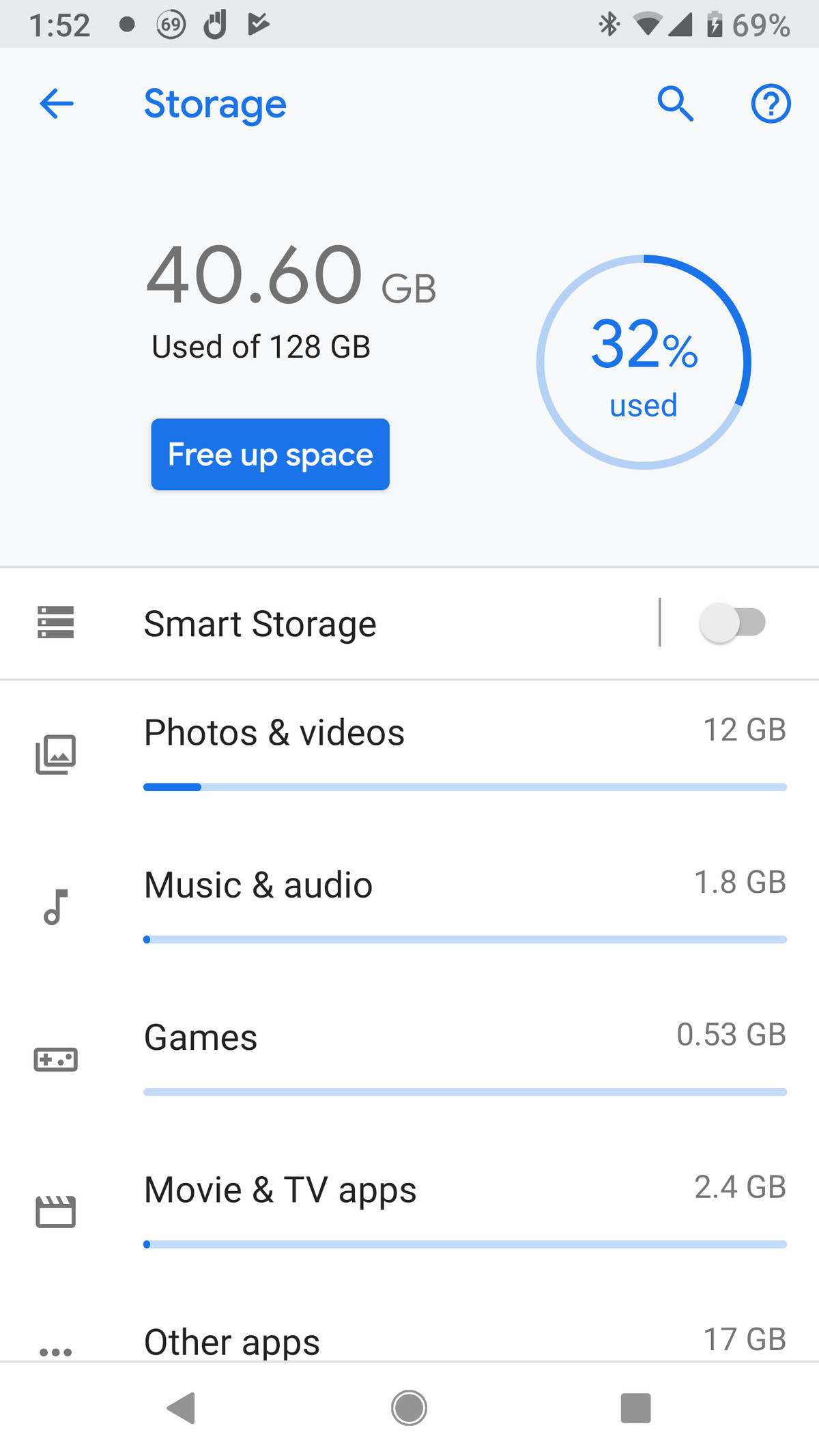 Apple Music App on Apple devices also has the capability to optimize Music stored on your device. This will help you save space by retaining songs that are only listened to regularly. The steps are explained below:
Go to Settings and then go down and see Music.
On the Downloads, section switch Optimize Music to ON.
This will automatically delete downloaded songs not listened to regularly.
iCloud and Music Settings are not turned ON or have behaved erratically. This is especially important if you are syncing your music library with your device on iCloud.
Go to Settings then go down and choose Music.
Turn ON Add Playlist Songs and Sync Library.
If it is already ON then toggling them to OFF and ON may fix some issues downloading.
Automatic Downloads can optionally be tuned ON so songs are saved automatically for offline listening.
If your internet connection is unstable then this may be a reason for you to be having download issues with Apple Music. Be sure to switch to a wireless network with good signal quality. The same holds true for cellular data connections.
Hopefully, the steps above help you to fix your Apple Music not downloading songs issue.
Part 3. The Best Way to Save Downloaded Songs to Avoid This Issue
The best way to save your downloaded songs and avoid the Apple Music not downloading songs issue is to use the latest Tunesfun Apple Music Converter freeware tool. With this tool, you won't have to worry about internet connection, iCloud sync, or Apple Music app issues.
TunesFun Apple Music Converter handles all DRM-related concerns and you are now privileged to play your songs freely even without an internet connection through DRM removal.
The steps are easy on using the TunesFun Apple Music Converter. Surely you will not have the Apple Music not downloading songs issue again. With the easy and intuitive user interface along with its color-rich modern look, users who bought the registered copy of this tool have not been let down.
Please see the steps below for easy conversion of downloaded songs.
1. You can Install the TunesFun Apple Music Converter on your PC or Mac.
2. The Library Tab lets you choose the songs that you want to play online. Tick the songs you want to convert. Batch conversion is possible. The left-hand section also enables you to switch between Music Libraries and Playlists.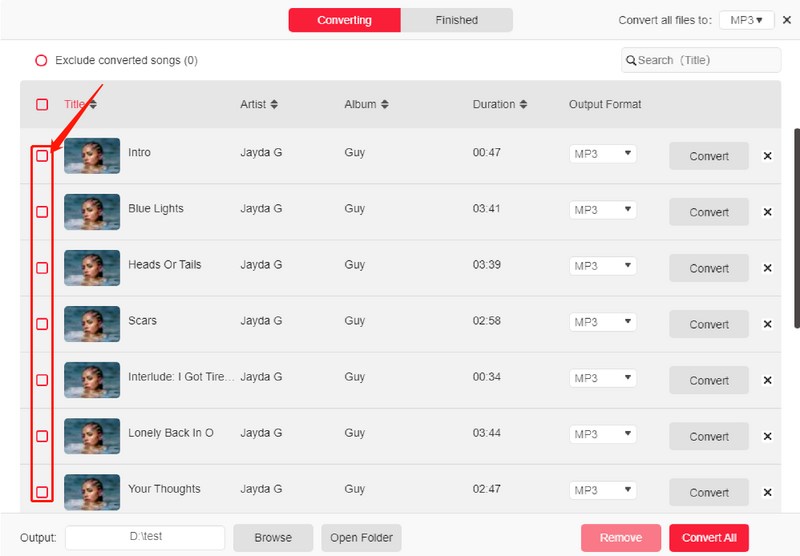 3. Choose a Conversion or Metadata setting for your songs. This can be seen in the lower part. Do not change it for the defaults. If you want to change the path for the downloaded songs modify it in the Output Directory.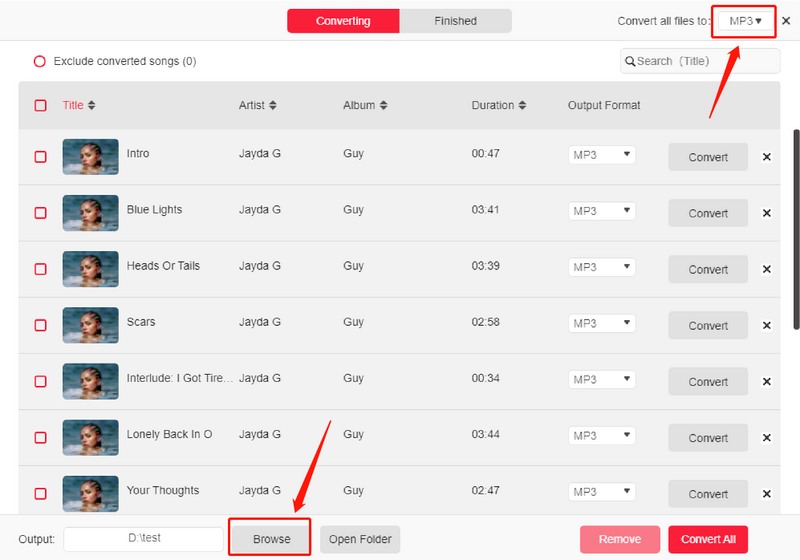 4. Click Convert to start the conversion process, it's that easy!
TunesFun Apple Music Converter strips your song files of DRM. This now gives the user freedom in using his or her music collection on non-Apple certified devices. This also makes it possible to play music offline without an internet connection.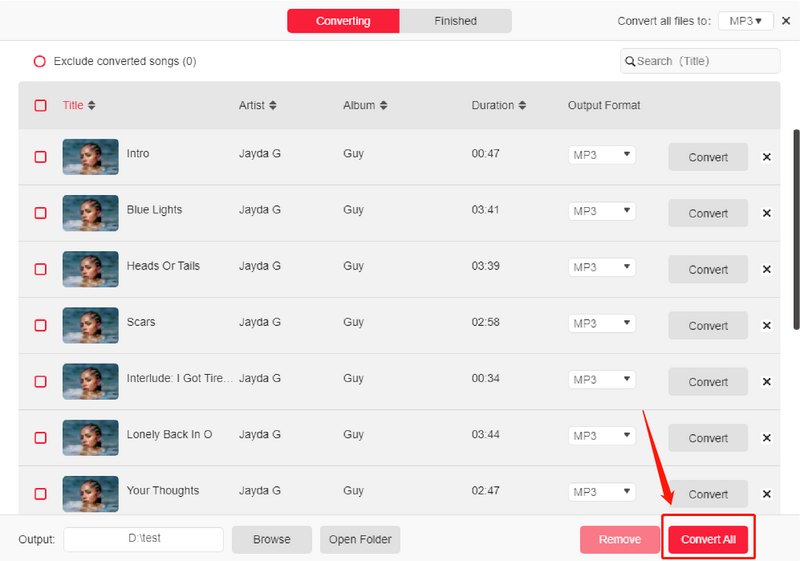 For up to 3 minutes, TunesFun Apple Music Converter lets you convert song files freely. By purchasing a license key, you should be able to convert song files of any length.
Song files are not the only media that TunesFun Apple Music Converter can work on. Audiobooks are also easily converted by this tool. The libraries of iTunes and Audible are automatically synced with TunesFun.
The only companion tool that TunesFun needs to work along with is iTunes. They work together through scripts to deliver the conversion process.