iTunes is an excellent space for users to browse, stream, download, and even purchase music and other media content. But is it not unusual for Apple iTunes users to stress about the fact that they wouldn't be able to play their iTunes Music on another device. Especially when they were purchased before the year 2009. To resolve this burden, I have ultimately gathered the best fixes on how to unprotect iTunes songs.
Article Content Part 1. What is A Protected Song on iTunes? Part 2. How to Unprotect iTunes Songs?Part 3. Summary
Part 1. What is A Protected Song on iTunes?
In January of 2001. Apple inc. launched iTunes. iTunes was developed as a media player that has greatly revolutionized people's consumed music for their entertainment. iTunes aims to provide a more straightforward approach to music entertainment and digital music. The apps present a vast catalog of millions of songs, a sleek interface that allows users to use the app without complexity graciously. iTunes also created a more convenient option for users to quickly burn files to CDs and manage users' digital music files on the software.
Soon enough, iTunes became a platform for various media such as music videos, movies, TV shows, podcasts, and apps. But despite that, the content's creators were not in a good disposition because of the more significant loss they were foreseeing and experiencing due to the digital world's piracy and pirates. To put a resolution to that, Apple introduced the use of FairPlay Digital Rights Management.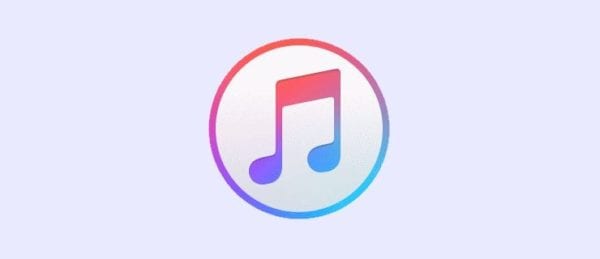 FairPlay DRM was developed by Apple Inc. based on the Veridis Technology for the media service of iTunes. As iTunes was introduced in 2001, Apple also launched iPod MP3 as their marquee product. FairPlay DRM was used to protect and secure iTunes' music content of the iTunes Store from pirates and illegal use. However, eventually, the FairPlay DRM protection caused a compatibility issue for iTunes users that would only be allowed to play all purchased content such as music, podcast, TV shows, movies, and more, to not be permitted for playback on other devices but Apple devices.
Generally, FairPlay DRM was developed to rid the music labels' worry about digital pirates. The FairPlay DRM basically uses the MP4 format that is encrypted, making the iTunes files restricted and limited to Apple devices alone. To do away with this, you need to know how to unprotect iTunes songs.
Part 2. How to Unprotect iTunes Songs?
Years after the launch of FairPlay DRM on iTunes and all of Apple's products, the digital tycoon finally dropped the FairPlay DRM from its content in 2009. As good as it may sound, the removal of FairPlay DRM from iTunes was not much of an impact. Songs that were initially purchased from iTunes were not stripped off of the protection. So, basically, if you happened to buy music and other content from iTunes in the years 2003-2009, these files are typically crippled with protective encryption.
But the great news about this is that the digital industry has come up with music solutions that have revolutionized the consumption of digital media. One of the most significant innovations is the third-party software that audiophiles can use whenever they want to break loose from the restrictions and limitations the FairPlay DRM protection has brought upon the media content, specifically music they purchased from iTunes.
How to unprotect iTunes songs? To remove the DRM encryption in the iTunes music you purchased, you will need to have a program that will significantly benefit you to access your music wherever you want, on any device. TunesFun Apple Music Converter is a powerhouse free software that you can quickly get to convert your iTunes music. It's software where you can have more than just converted iTunes songs without the DRM protection.
TunesFun Apple Music Converter Awesome Features:
Helps convert all Apple Music songs you want to MP3 for free
Helps convert all Apple Music songs and other Apple programs or apps on your Windows or Mac OS devices
Converts iTunes M4P tracks and audiobooks to other formats like MP3, WAV, FLAC, ACC, etc
Allows you unlimited offline streaming of your Apple Music songs on iPod Shuffle
Losslessly convert Apple Music songs, audiobooks, iTunes M4P tracks
Keeps original qualities of the Apple Music song files
Access to download over 50 million Apple Music songs for iPod Shuffle
Access to Apple Music on iPod nano, iPod Shuffle, iPod Classic, Zune, iPhone, Android tablet, Xbox One, PSP, Apple Watch playback
Listen to Apple Music songs on multiple devices at the same time
Supports batch conversion for a more efficient process
Excellent conversion speed at 16x faster
Modify the ID3 tags and metadata info such as Artist, Title, Year, Album, Genre, and more by yourself
Supports advanced technology for ID tag identification
Preserve ID3 tags and metadata
How to Unprotect iTunes Songs with TunesFun Apple Music Converter:
Step 1. Install TunesFun Apple Music Converter
Install TunesFun Apple Music Converter on your device via this link on your computer
Step 2. Import Songs from Apple Music
Select songs from the Apple Music app that you want to convert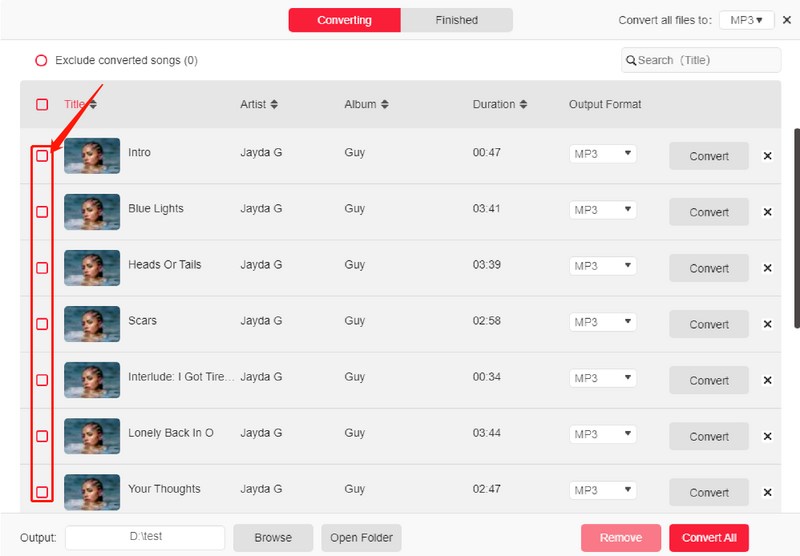 Step 3. Setup Import for Apple Music Songs
Select the output format and output folder where you want to save all the Apple Music songs you converted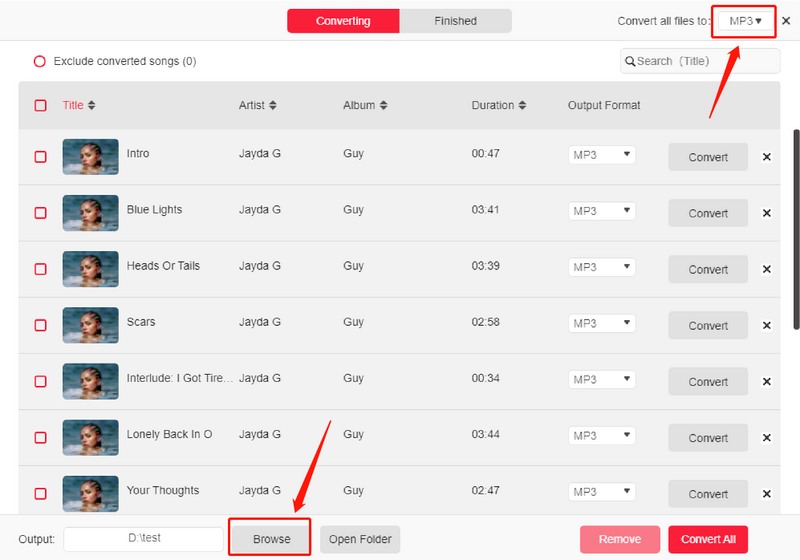 Step 4. Convert
Select and click the button "Convert" to convert Apple Music songs to an MP3 format.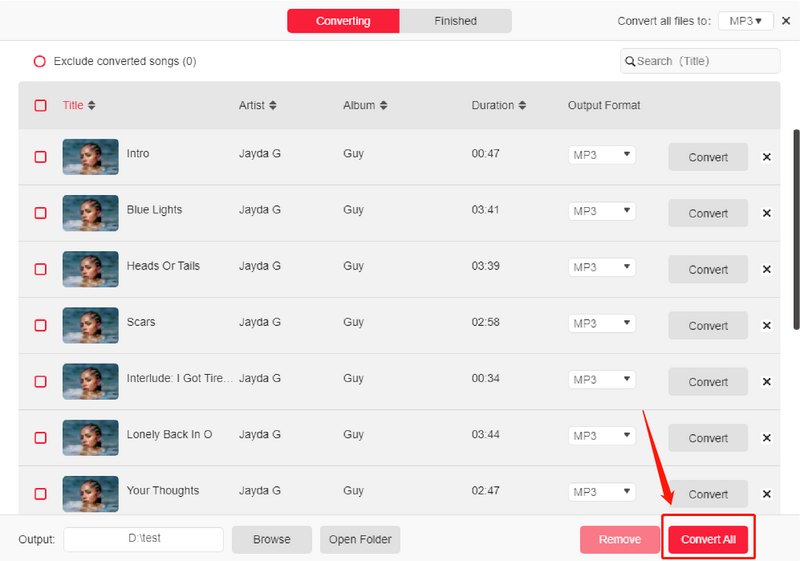 Part 3. Summary
It is no wonder why Apple Inc. developed its FairPlay DRM encryption for its content. Music labels are the ones that keep the platform working. The service iTunes provides to its millions of users is powered by the music label's content on a wide range.
But because of the pirates, illegal activities that occur in the digital industry, these music labels are in great paranoia that they wouldn't be able to profit from their rights should their content be used without authorization. And Apple, as the biggest name in the industry that offers digital streaming solutions with its vast community of music enthusiasts, the DRM plays a vital part in protecting their rights.
It may be a good thing for Apple and the labels. However, it brews frustration for consumers, mainly when they can play their iTunes music on another platform. Fortunately, you can learn how to unprotect iTunes songs with TunesFun Apple Music Converter. It's jam-packed software that will do the heavy lifting for you, from downloading and converting iTunes songs to allowing you an unrestricted playback forever.