You can access the best movies on Apple TV, it will just be better to find a better guide so you will have a reference of the specific movies that you have to watch.
Like Apple Music is different from Amazon Music, Apple TV does not get frequent new movies like Netflix and Amazon Prime Video, but it does not mean that you will not get to watch the best ones here.
It has actually an A-list talent both on-screen and behind the camera, which is why it could still be a place where you will get your silver-screen fix, and the best thing is, it has the hottest and best picks this June 2023.
In this article, we are going to give you an idea of some of the best movies on Apple TV which you can try to watch and enjoy. So, if you are looking for a set of movies to binge-watch now, then this article would be of the best help to you!
Article Content Part. 1. Best Movies on Apple TV: A List That You Will LovePart 2. Bonus: What Is the Best Tool to Use to Listen to the Best Music Tracks from Apple Music?Part 3. To Summarize It All
Part. 1. Best Movies on Apple TV: A List That You Will Love
Now, let us have a glimpse of some of the best movies on Apple TV. We have made a list that can serve as your guide in case you are looking for the best movie to watch in your free time.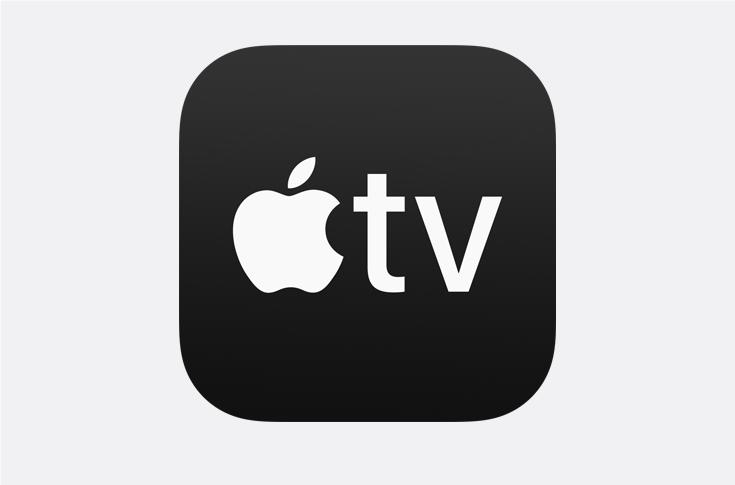 Ghosted
A movie starred by Chris Evans, Adrien Brody, and Ana de Armas, Ghosted is all about adventure, comedy, action, and of course romance. This movie is directed by Dexter Fletcher, Cole, and Sadie, two of our leading characters, will start their wonderful love story in a rom-com set up where there is an action-thriller jetpack as well.
Sharper
If you want a new movie about thriller, drama, and crime, this movie starred by Julianne Moore, Justice Smith, and Sebastian Stan might be the one that you need. This movie is about Max, which is the son of a wealthy family in New York, who cannot get his kin to recognize him for who he is.
This is a story about how youth can carry out some of the most devilish schemes no one can imagine a youth can do.
Still
This one is a documentary where we have Tracy Pollan and Michael J. Fox as stars. This is directed by Davis Guggenheim, and it is about the life of Michael J. Fox. It is really not usual that you will see a documentary here, but this rare gem is a must-watch as well.
Methods such as one-on-one interviews, top cinematic methods, and many other techniques, the director was able to show how rich the legacy of the actor is, starting from his days as part of the Army to his breakout roles in some of the Hollywood 80's films.
Tetris
This one is also a new movie starring Taron Egerton, Sofia Lebedeva, and Nikita Efremov, and it is directed by Jon S. Baird. And this is all about drama and history.
If you have ever played Tetris before, you might have a little interest in finding out how it has become possible that the popular puzzle game we now play on video game consoles at home started being played in arcades. Well, if you are interested to know things about it, and a lot more, we recommend that you pay a visit, and watch this very interesting movie.
Emancipation
This movie about thriller, drama, and history is starred by Ben Foster, Will Smith, and Charmaine Bingwa. This movie is directed by Antoine Fuqua.
It is about a Louisiana plantation slave who escapes from all the abusive things he experienced and goes to the North part of America. Eventually, he ended up joining the Union Army forces which aimed to deliver justice to the Confederates.
Causeaway
Well if you are up with the drama, this movie starred by Jennifer Lawrence, Linda Emond, and Brian Tyree Henry, and is directed by Lila Neugebauer.
This is about Lynsey who is played by Jennifer Lawrence, as a soldier who had an unintended homecoming faster she suffered from a very traumatic brain injury while she was serving in Afghanistan.
After her journey, she is now back with her family and friends who wish nothing but the best for her. Little did they know, she was fighting all the inner demons that never let her rest.
Raymond And Ray
This is a movie about comedy and drama and is starred by Sophie Okonedo, Ethan Hawke, and Ewan McGregor.
A movie directed by Rodrigo Garcia is about letting go of your loved ones, which includes a last wish to dig your dead dad's grave. Doing the best thing to honor the wish, the two brothers both set to work, talking about life, manhood, and their dearly departed patriarch between the shovelfuls of sod.
These are only some of the best movies on Apple TV. There are other movies on Apple TV that you will surely enjoy as you search the web to look for one.
Part 2. Bonus: What Is the Best Tool to Use to Listen to the Best Music Tracks from Apple Music?
Music can be a luxury to many, but we are going to share with you methods that could help you access music without paying that much. We hope that we have shared enough ideas about some of the best movies on Apple TV.
We hope that you have learned some of the best titles that you will really love as you watch all of them. Some of these movies would be the best titles to binge-watch on a Saturday and Sunday night.
We all know how much we need to pay just to enjoy music tracks from downloading Apple Music, and if you have been using this platform, you also can't resist having it because of its goodness.
But in order to proceed, you need to be ready with things like an Apple Music subscription, an Apple device or an authorized one, an internet connection, and so much more. Without one of these mentioned requirements, things will not be turned out as you imagine they would be.
But there are alternatives that can help you turn things for the better. We have professional tools to help us out, one of which is the TunesFun Apple Music Converter.
This professional tool is the best one that you will ever use in case you are about to convert music files from Apple Music and have them as part of your everyday life. So, what can we do with the help of TunesFun Apple Music Converter? We have de a list of these features of the said tool below.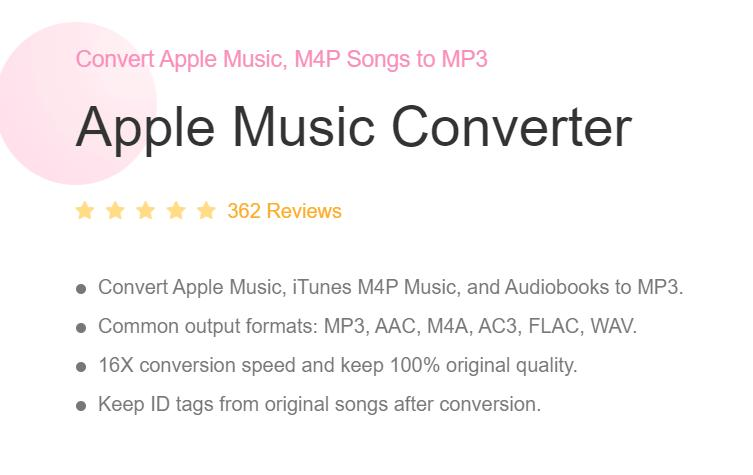 Convert music files from Apple Music to file formats that are more accessible and flexible like MP3 files. This will ensure you do not encounter any type of format and device incompatibilities.
Convert at a very fast rate! You can save lots of your time, effort, and energy, as you can convert as many music files as you have ever thought.
The process would be the best ever giving you the best quality of files that is almost the same as the original file. No file quality will be compromised with the help of the TunesFun Apple Music Converter.
DRM encryption can be removed alongside the process of conversion, so you can still listen to songs you love even when you are offline.
The conversion process will be easier since the platform is really simple and easy to use. The steps are easy to understand, so the conversion can be done even by new users who are still new to the tool.
Step 1. Start the process by installing the tool on your computer. Then start adding the music files that you need to convert. Then tap the Add Files button, or copy the URLs of the music files, you also have the option to drag and drop the music files if you need to.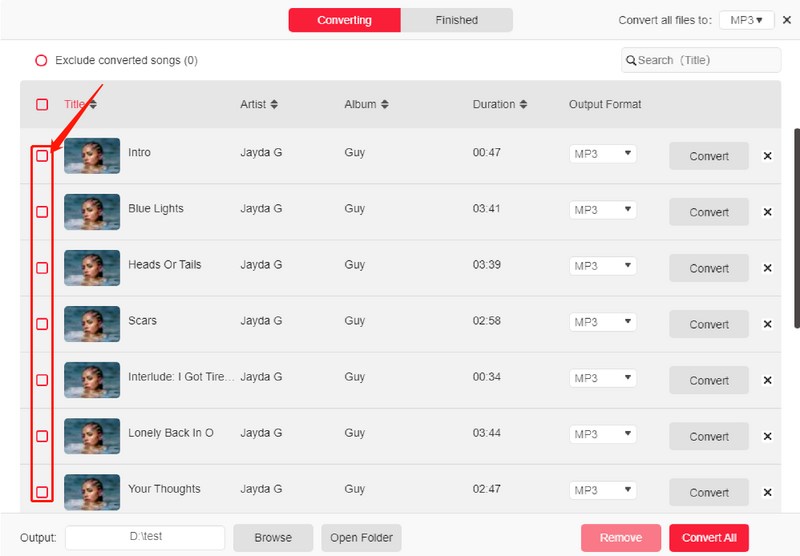 Step 2. Choose the format file that you want to have, and once set, you can now go and make a folder where you are going to save the files that are products of the conversion process.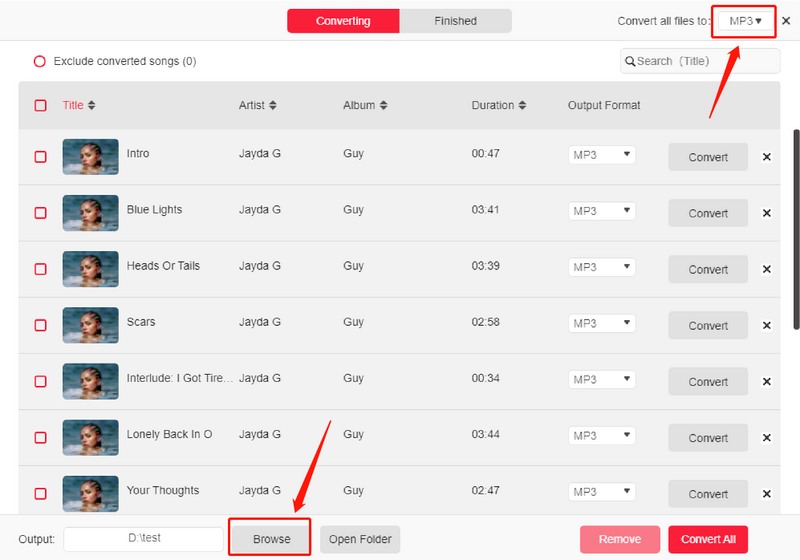 Step 3. Then, the final step is to tap the Convert button and wait until the whole process of conversion is fully completed.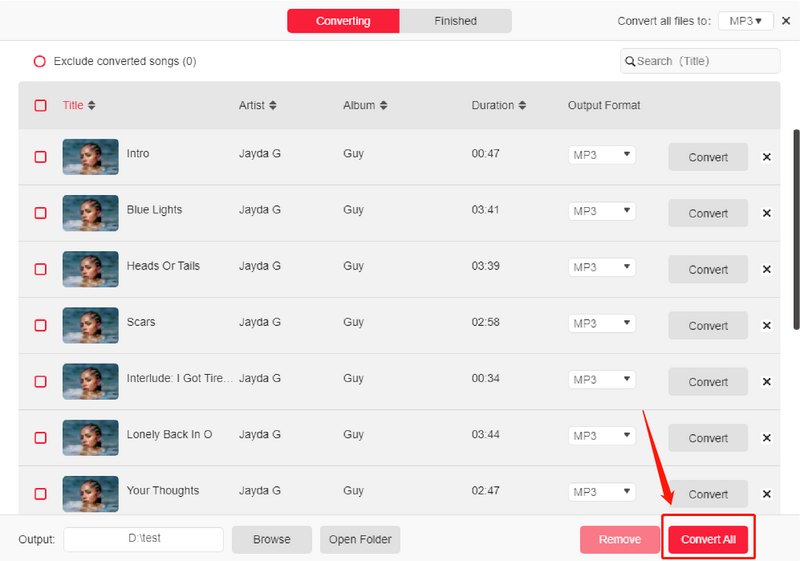 Part 3. To Summarize It All
And now that we have ideas on the best movies on Apple TV given that we have the list of some of them in the previous part of the article, there would be no boring weekends anymore.
And in case you also want to spice up your everyday life with music, access would be easier and more fun with the help of the professional tool called the TunesFun Apple Music Converter.