"Are you tired of being limited by poor internet connection when playing Spotify playlist?"


Spotify is the leading music streaming platform. It offers free and premium services, both of which give you access to millions of songs. But if you want to play Spotify offline, only premium users have the privilege. This feature is especially useful for users who want to listen to Spotify offline on the go without worrying about network connectivity. In this article, we will explore how to play Spotify offline in more detail.
Also Read:
Here's How To Enjoy Spotify Offline Mode Feature!
How to Listen to Spotify Offline With/Without Premium (2023)
Article Content Part 1. Can You Play Spotify Offline?Part 2. How to Play Spotify Offline with PremiumPart 3. How to Play Spotify Offline without PremiumPart 4. FAQs about Playing Spotify OfflinePart 5. In Conclusion
Part 1. Can You Play Spotify Offline?
Can you play Spotify offline? Of course you can. Spotify has an offline mode that allows you to play and listen to Spotify music offline without being connected to the Internet. For free Spotify users, you can only download Spotify podcasts and play them offline. For Spotify premium users, you can download playlists, albums, and podcasts and play Spotify offline.
Spotify offline mode will help you to sync their music library to their computers, however, synchronizing your system through Spotify offers you limited access permission to your stored music tracks and songs even though you are offline.
Spotify may not synchronize specific songs but instead connects your soundtracks, including the music library you linked to. You could synchronize a limit of 3,333 tracks per playlist system, just bear in a note that Spotify also requires you to synchronize three more devices at a time until you synchronize the fourth gadget, it will immediately erase the formatted material on the first gadget.
Part 2. How to Play Spotify Offline with Premium
Spotify free users can only download podcasts for offline playback, while premium users can download Spotify albums, playlists, and podcasts to play Spotify offline, but not individual Spotify songs. It should also be noted that downloaded songs will disappear once your premium subscription expires. Additionally, downloaded content can only be accessed within the Spotify app.
How to Play Spotify Offline on Desktop
By using Spotify's Offline mode, your playlist is labeled offline instead of an individual. There are also no limits on the number of music tracks that you really can give access offline. You are not limited to just synchronizing your favorite music tracks: and there was no preventing you from having a list that you have listened to accessible offline.
How to play Spotify offline on Mac/Windows? To Play Spotify offline using a web program, take the following steps:
Open spotify.
For a Mac: Click spotify in the menu bar at the top of the screen.
For windows: click file in the windows menu at the top of the screen.
Select offline mode.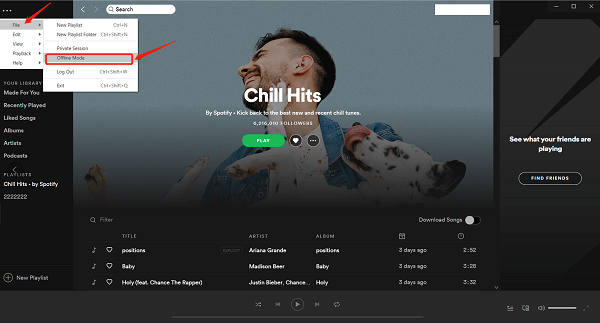 How to Play Spotify Offline on Android
Whether you are a Spotify Premium customer, you can connect to Spotify songs on your Mobile smartphone. We're going to teach you how to sync music tracks so that you can listening to them offline, without the need for a Connection to the internet.
This is how to play Spotify offline on Android.
Step 1: Open the Spotify application and press the Edit Offline Playlists key.
Step 2: Press the button next to the song list that you like to synchronize. Spotify will automatically start to sync the tracks to your computer.
Step 3: Once you launch a coordinated list of songs, you can see a green button beside each song.
Step 4: To enable Spotify to listen to music mostly in offline mode, select Further from the list at the right, and click the button next to Offline mode.
Step 5: Now when you use Spotify, you'll only be able to play the songs you've downloaded.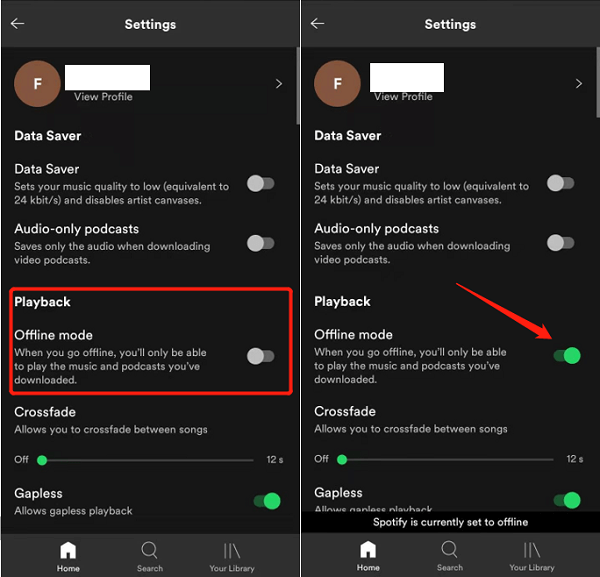 How to Play Spotify Offline On iPhone
For those without unrestricted storage packages on their mobile, you should brace for extended trips by downloading music to their iPhone. This is how to carry music that you enjoy on your iPhone at all moments, synchronizing them to the computer while you are out of connection or not want to pause or burn out allotments.
How can you play Spotify offline on iPhone? Follow the below steps to listen to Spotify offline:
Install Spotify to your iPhone app store
Open Spotify app now.
Click the "Login" button at the lower part of the welcome page.
Sign into your Spotify Premium account. Go to the Home page. Tap "Setting" button on the right upper corner of the page. Choose "Playback" and switch "Offine" on. Now that, your spotify on iPhone is in a offine mode.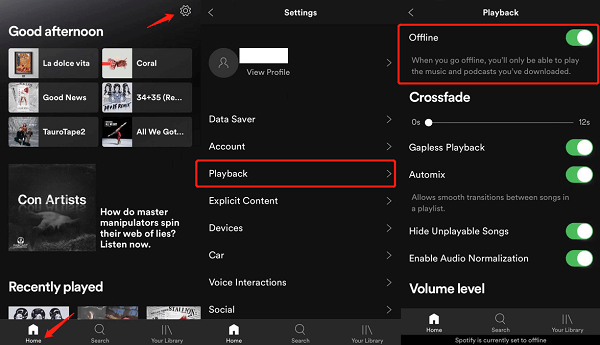 Part 3. How to Play Spotify Offline without Premium
Based on the limitations listed above, we found a solution for you that does not require subscribing to a premium plan. Use TunesFun Spotify Music Converter to download Spotify tracks, albums, playlists and podcasts without Premium and to play Spotify offline.
TunesFun Spotify Music Converter helps you bypass all Spotify restrictions. With it, you can download any audio content from Spotify without a premium account and they will be saved as universal files like MP3. This way you can save your downloads in a local folder and play Spotify offline on any device. Click the below button to try this tool for free now!
How to download and play Spotify offline without premium? Here is how to achieve it and using the TunesFun Spotify Music Converter.
1. Download and install the TunesFun Spotify Music Converter to your system.
2. Activate the software by pressing the application.
3. Download the URL you would like to use.
4. Place it on the transfer box of the file.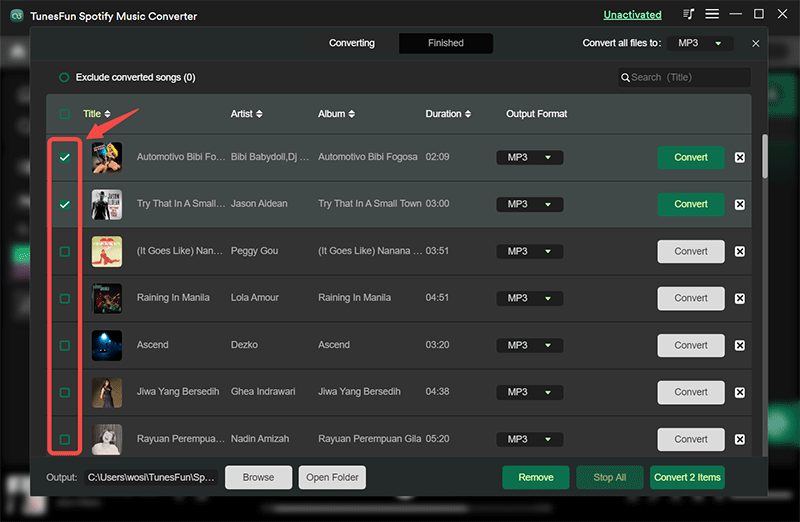 5. Pick a good file type such as the MP3 file system.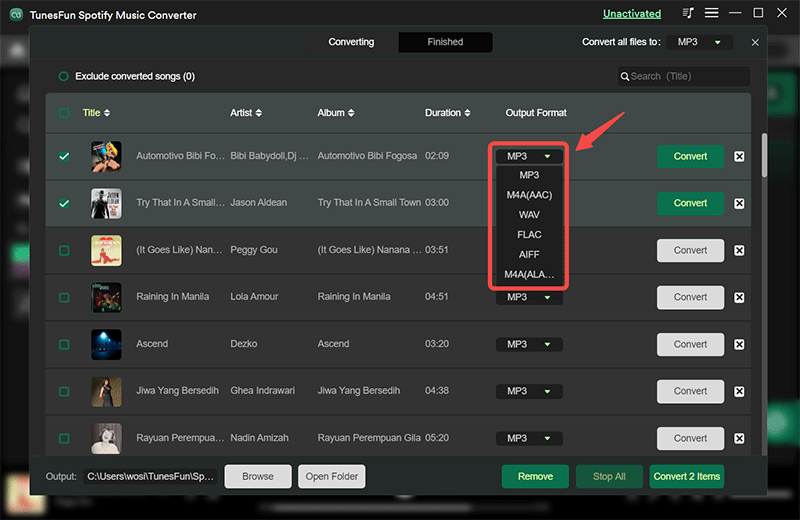 6. Activate the transition process by pressing the conversion key.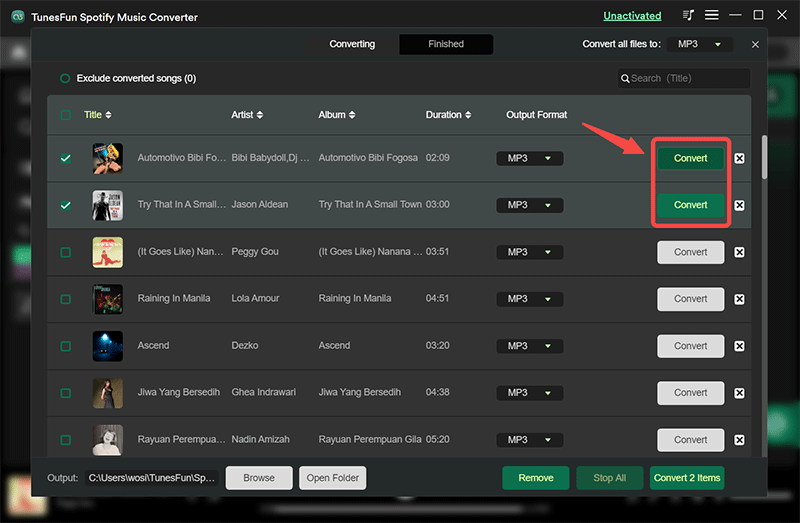 7. Verify but save the file until it is finished.
8. And eventually move the transformed file to your Mobile computer.
Part 4. FAQs about Playing Spotify Offline
Q1. Can I play Spotify offline on multiple devices?
Yes, you can play offline music on multiple devices as long as they are registered on the same Spotify account.
Q2. Why is Spotify offline not working?
If your Spotify offline function cannot be used, it may be because there is not enough storage.
Q3. Why can't I download songs on Spotify?
The download feature is only available to Spotify premium users. Please check that you have a premium subscription and that it has not expired. Also, please make sure your device has enough storage space for downloading.
Also Read: How to Fix Spotify Waiting to Download Issue [2023 Guide]
Part 5. In Conclusion
Spotify is an extremely easy means of listening to music. Not only will it encourage you to record your love tracks, but then you can even save that in your music collection and return to them afterward.
The negative thing is you could not even Play Spotify offline without even a Paid membership. This is where TunesFun Spotify Music Converter steps in. When you would not want to spend time downloading music one after the other, it is only normal to spend in the TunesFun Spotify Music Converter.