Most people love to listen to music. That's why music streaming services have become very profitable and popular. Spotify, one of the top streaming service providers have gained traction over the years with more than 60 million tracks in its roster.
With a lot of songs, podcasts, and albums to listen to, it makes sense to get a Spotify downloader. Thus, you can simply grab the tracks that you want and play them offline. This will also allow you to transfer them to personal devices you use.
This guide will give you a list of the best Spotify downloader tools out there. Each tool has its own advantages and disadvantages. These have features and capabilities that are unique or similar to others. But first, let's check out why you need a Spotify downloader.
Article Content Part 1. Why You Need A Spotify Downloader?Part 2. What Is The Best Spotify Downloader? Part 3. Online Spotify DownloadersPart 4. The Best Spotify Downloader APK For AndroidPart 5. Summary
Part 1. Why You Need A Spotify Downloader?
A Spotify downloader is a great tool to use if you want to grab different tracks from Spotify. There are downloaders that are used for Spotify alone. However, there are some that can be used to download from other platforms such as SoundCloud and Pandora.
So, why do you need a Spotify downloader? There are a lot of reasons that may come into mind. Below are some of them.
To Have Tracks For Offline Listening
One of the main reasons why you need to grab a Spotify downloader is to have the tracks for offline listening. In case you're going to the beach or to a location where there's no data connection, you can simply grab the songs for offline use. In this way, you don't have to be bugged down by not having music due to poor connection.
To Have Tracks On Multiple Personal Devices
You may have a tablet, a cellphone, and a laptop. In this case, if you grabbed the Songs from Spotify, you can transfer them to other personal devices that you own. You can even put it in a USB in case you want to listen to it by plugging it on a television or radio. The possibilities are endless if you have the Spotify tracks with you for offline and personal use.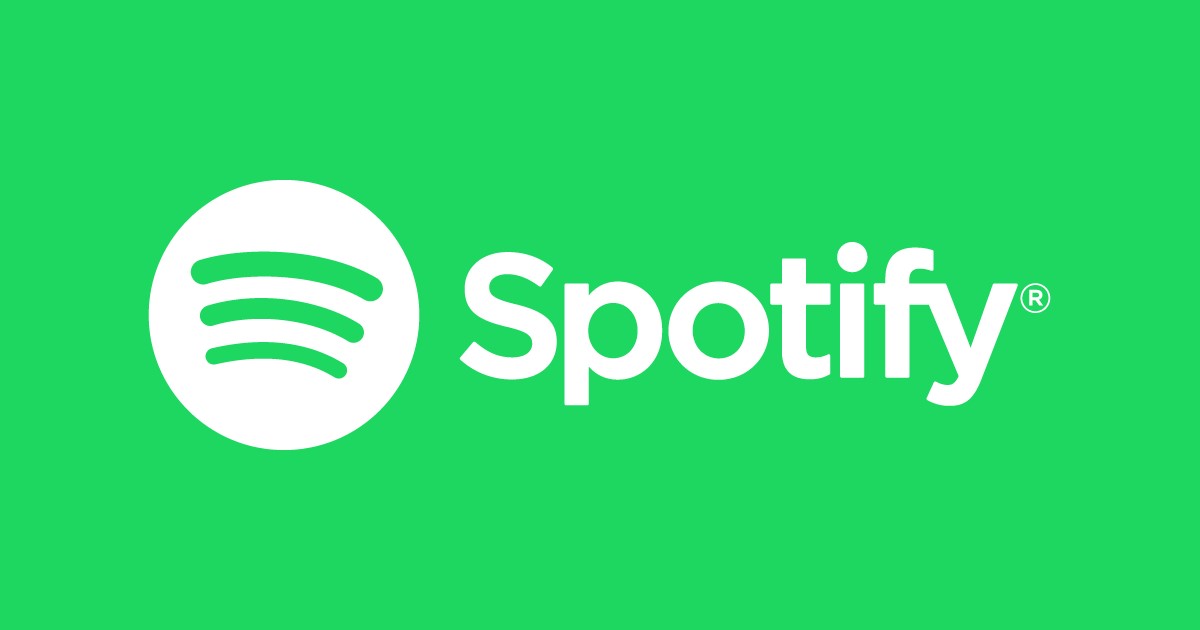 To Save Money
If you have your personal tracks with you, you can save money by not paying monthly or annual subscription charges on Spotify. Plus, you don't need to stream music online so you will save money on mobile network charges as well.
To Have Better Mental Health
Did you know that music can make you have a better mental health? Yes, that's correct. Thus, if you have your favorite tracks with you, you can actually listen to them to boost your mood. Plus, some music such as classical ones can help you concentrate on tasks making you perform better on work or school activities.
These are just some of the benefits of getting a Spotify downloader. There are a lot of reasons why you should get one. Next up, we'll give you a recommendation on the best Spotify downloading tool available in the market today.
Part 2. What Is The Best Spotify Downloader?
Now, let's go to the most recommended Spotify downloader out there. Grabbing your own playlists, tracks, and podcasts from Spotify will be very easy if you opt for the proper tools to use. In this case, we're recommending you get the best of the rest – TunesFun Spotify Music Converter.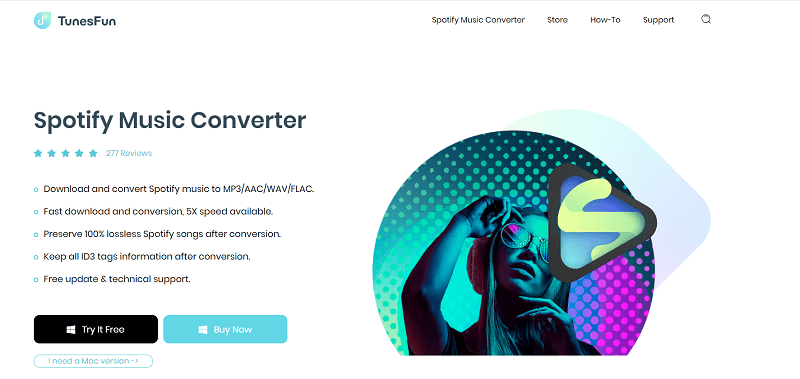 It's a spotify downloader with a massive amount of features and capabilities in it. Let's go with the first major thing it can do. It can actually remove the Digital Rights Management (DRM) protection that's encrypted in all Spotify tracks. Thus, with this capability, you can download playlists, albums, songs, and other tracks from the music streaming giant. In addition, you can utilize these tracks for listening offline.
Before downloading, you can convert these tracks to different formats including M4A, MP3, WAV, and FLAC. For TunesFun Spotify Music Converter to work, you don't need to have a premium subscription to Spotify. Plus, once you have the tracks with you, it's possible to transfer them to devices you own. Thus, there's no limitation imposed by Spotify that you can only download tracks on three devices.
Conversion speeds are lightning fast. It is five times faster than the standard Spotify downloader. Aside from that, the original quality of the track won't be reduced. ID3 tags and metadata will still be kept. Thus, losing the album, title, artwork, artists, and important information about the tracks won't happen. In addition, organizing them again isn't necessary.
Here are the steps you should follow to use TunesFun Spotify Music Converter as a full-fledged Spotify downloader:
Step 01 – Download Installation Package And Install On Your Computer
The first step involves grabbing TunesFun from its official website. After that, you use the installation package to install the software on your Mac computer or Windows PC. Finally, you can launch the tool on your computer for use.
Step 02 – Copy And Paste URL
Open Spotify and then visit the track or album you wish to grab. Then, copy its URL or link. Once that is done, make sure to exit Spotify afterwards. Then, paste the link on the TunesFun Spotify Music Converter platform. Dragging and dropping the tracks are also possible. Just make sure you exit Spotify before converting or downloading the tracks.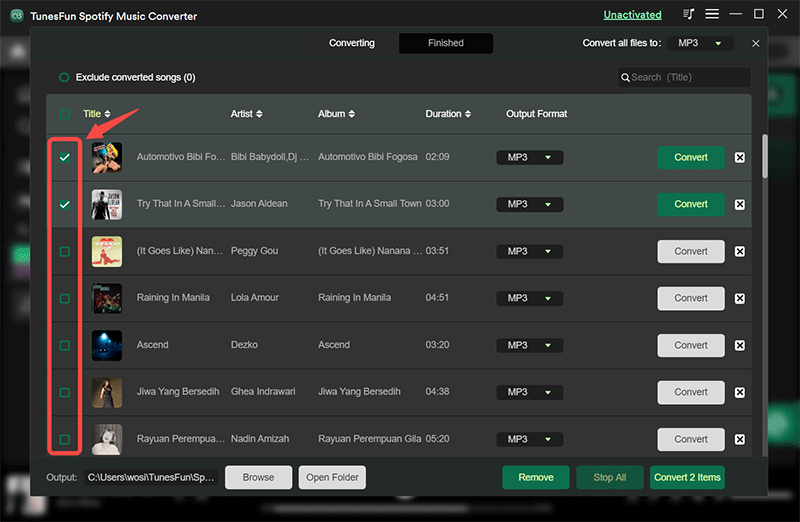 Step 03 – Select Settings
This involves choosing the output format that you wish. As stated previously different output settings are supported. Then, select the location where you want the files to be saved. It is recommended that you select MP3 if you are grabbing music or songs.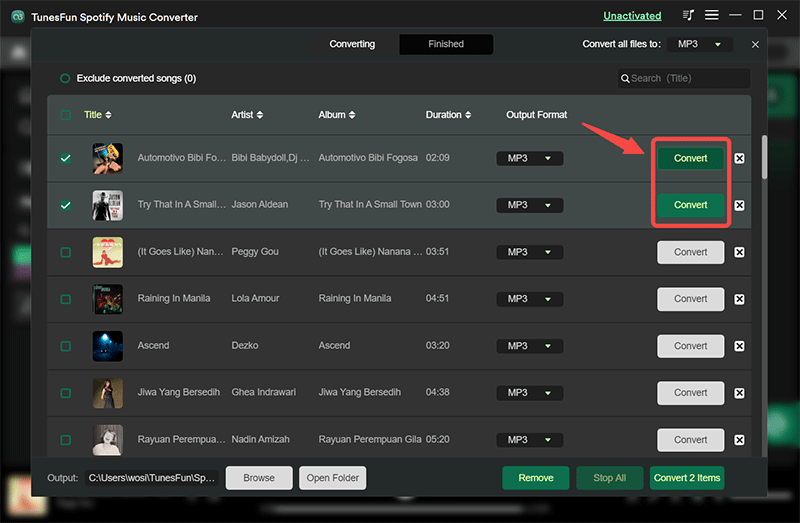 Step 04 – Start Converting
The final step involves converting the tracks to your desired format. You can do this by pressing the "Convert" button in the interface of your TunesFun Spotify Music Converter software. After that, you will see the files downloaded in the destination folder you chose earlier.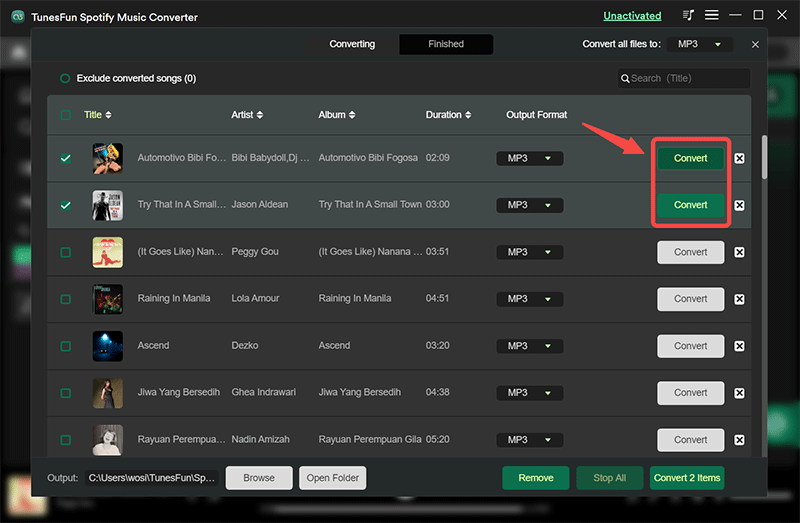 That's it! You will notice that the software not only works as a Spotify downloader. It can work as a SoundCloud track downloader too. Plus, it has advanced features. It supported a lot of languages. Customizable settings are possible including selecting audio output quality. It's a great tool that is very useful for consumers.
Part 3. Online Spotify Downloaders
A Spotify downloader can also be used online. There are some web-based tools that can help you grab your favorite tracks from Spotify in an instant. Some of the tools we recommend are the following:
Runner-Up Tool 01 – Spotify & Deezer Music Downloader
This is a free extension for Google Chrome that acts as a Deezer and Spotify downloader. It will enable you to grab the tracks in the MP3 format. It's a great tool if you simply want to download songs while you're working, for instance.
Here are the steps to use it:
Launch Google Chrome – First, you have to install and open Google Chrome in your computer.
Go To The Website – The next step involves going to the official website for Spotify & Deezer Music Downloader extension. Then, make sure you click the link labelled "Add To Chrome". A green-colored icon will appear at the upper right part of its webpage. Click that particular green icon.
Launch Spotify – Go to the Spotify track or playlist you wish to grab. Do this using Google Chrome.
Click Download Button – You will notice a "Download" button located towards the right side of each track. Click it to start the process of grabbing your songs from Spotify.
The drawback we can see with this tool is it doesn't have the ability to download all tracks that you wish sometimes. There are moments you may get the wrong album art or songs. In addition, downloading is done one by one only. You won't grab the whole playlist or album that you want with this Spotify downloader.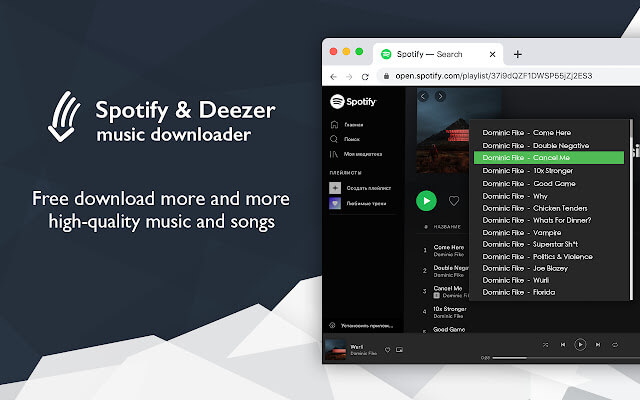 Runner-Up Tool 02 – Downloadify
This is another Spotify downloader that "was" availalable on Chrome store for as an extension. As of the moment, it was taken down by Chrome it can be found on the Github page of the founder. Once we went to its Github page, we tried it out.
First, we downloaded the ZIP file and then installed it on Chrome. We saved it to a folder in our Downloads. Then we unzipped the file into its own respective folder. After that, we opened Chrome and went to extensions. We select Developer tools and enabled it.
Then, we clicked "Load Unpacked". After that, we selected the unzipped folder of Downloadify. We then, went to log into Spotify to check if it works. We logged into our account and check out what will happen. Once we went to Spotify, we checked if it was working. We weren't able to download the songs.
As of the moment, it doesn't work. However, it's still worth checking because the founder is still active on the project. Maybe it will work in the future, but we're still not sure about that. Anyway, you can still add this is as one of your go-to Spotify downloader tools in case it may work in the future.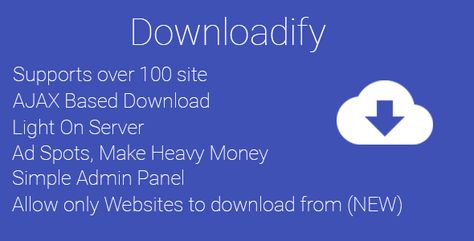 Runner Up Tool 03 – MediaSave
MediaSave is another Spotify downloader that works on multiple online platforms. This Google chrome extension can be seen in the Chrome store. Below are the steps on how to use it:
Install The Chrome Extension – First, open Google Chrome and then install the extension by going to its page in the Chrome Store. Once installed, you should close your Chrome browser again. Then, open it again for restarting.
Go To Spotify – In this case, you have to go to the website where you want to download the tracks. We're going to Spotify and the playlist we want to download.
Start Playing – The next step will involve playing the actual tracks you want to grab. Just start playing what you want to get, a song, for instance.
MediaSave Download – MediaSave will suggest that you download the media tracks that have been found. Simply click the "Download" button to start the process of grabbing the tracks online to your computer.
The drawback we see with MediaSave is that sometimes it works and sometimes it doesn't. Thus, don't expect it to be a reliable Google Chrome extension slash Spotify downloader. It is still best to go for TunesFun Spotify Music Converter as it works all the time. It's very reliable Spotify downloader software for all music lovers out there.
In addition, since MediaSave is a Google Chrome extension, you're unsure of what it does to your computer, especially when you're online. Security and privacy are big issues here. You have to take the risk when using all the extensions we have recommended as runner-up tools.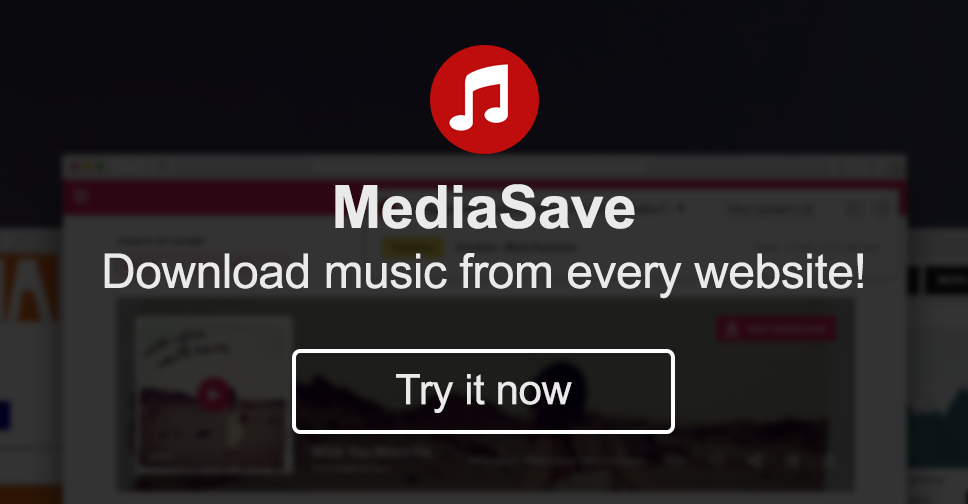 Part 4. The Best Spotify Downloader APK For Android
Fildo
Not every user downloads their songs on their PC. some users choose Android to download them. Fildo is an Android-based app that can download your Spotify songs directly to your Android device.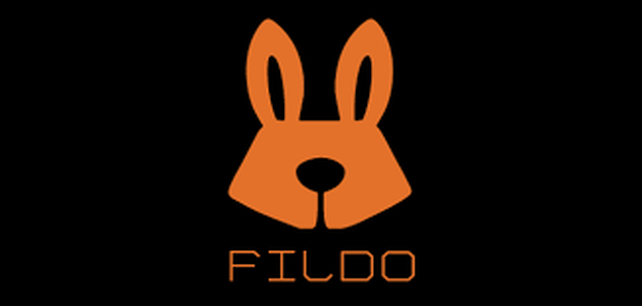 Fildo application is an MP3 downloader and streaming application that allows you to stream high-quality MP3 from all over the world. One thing makes the fildo application different from other such applications. Fildo does not have its own set of audio files, but gathers audio files from various sources in one place.
Part 5. Summary
This guide has given you a Spotify downloader list that you can use to grab songs, playlists, and albums from the media streaming giant. Our downloaders are great tools to have tracks for offline use. Plus, you can use downloaded and converted tracks on other personal devices you own. You simply transfer them using a USB port or through Wi-Fi transfer apps such as ShareIT.
The tools we recommended here are TunesFun Spotify Music Converter, Spotify & Deezer Music Downloader, Downloadify, and MediaSave. The latter three doesn't work all the time and have issue with regards to downloading tracks from Spotify.
Thus, the best tool to grab is TunesFun Spotify Music Converter as it is very reliable and works every time you use it. Plus, it can convert these tracks to different output formats such as MP3, FLAC, and WAV, among others.
The best thing about TunesFun Spotify Music Converter is that it has very fast conversion speeds. This is because it utilizes hardware acceleration technology. Thus, grabbing tracks doesn't have to take a very long time. You can get TunesFun Spotify Music Converter from its official website easily. Grab it today!