Basically all subscribers at Spotify want to convert Spotify songs to an Mp3 format to allow them to play the Spotify music on every other music player such as iPod Nano. But Spotify does not require us to download the songs to the local computer when you're a premium user of Spotify.
How to convert Spotify to mp3? Spotify is really the leader of online streaming, with million registered users worldwide, million tunes accessible and creative software equipment that accommodate the several diverse situations you play music. You can download it for free or the Premium account and convert it to Mp3 file.
Article Content Part 1. Can You Convert Spotify To Mp3?Part 2. What Is The Best Spotify To MP3 Converter?Part 3. How Do I Convert Spotify To Mp3 Use Software Or Online For Free?Part 4. Conclusion
Part 1. Can You Convert Spotify To Mp3?
With more than a million tunes, Spotify offers a large entire music collection where you can respond to access the internet without occupying your storage capacity. You can also hear songs in an offline mode when you charge the premium monthly subscription. Spotify Converters can transfer Spotify music tracks to other streaming sites such as Deezer, Apple Music, and so forth, but again it cannot be downloaded mp3 tunes from Spotify.
How and where to find the actual Spotify to the mp3 download link which operates stably? Here we would make a difference with the most popular Spotify converters as well as Spotify converters to mp3 files. So if you're a long-awaited member of Spotify who also wants to access and maybe convert Spotify to Mp3, we would suggest the quickest workable online way.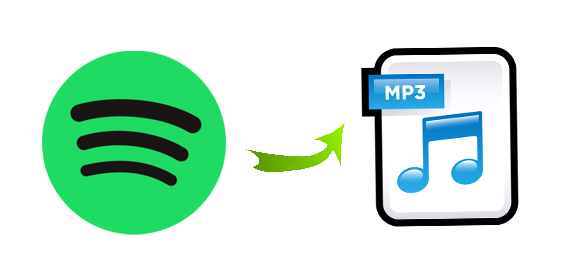 Part 2. What Is The Best Spotify To MP3 Converter?
Spotify music would be DRM safeguarded, so you need a Spotify music converter to upload or convert Spotify to MP3 for playback on some other machines. This part will provide you with one of the Best Spotify Converter software solutions that will convert Spotify to the Mp3 songs file with a less hassle process.
TunesFun is a Spotify music converter that can convert 5x in speed, you can download and change different files which suits your needs, commonly Mp3 file formats are the most typical file that other user wants to convert since in this case, we want to convert Spotify to Mp3 file format and that is very easy to do it. Read down the steps and guidelines below.
Download and install the TunesFun Spotify music converter onto your device. Start now to launch and activate the application to your device.
The next step is to ensure that you have a Spotify account so that you could then import any songs you want to be downloaded on your device. Now drag or copy the Spotify file you want and paste it to the TunesFun URL box.
Let's now start to convert the file, choose your preferred file format so in this case, we need to convert the file to Mp3 choose the Mp3 file format. You can also convert OGG to MP3 format.
Click now the Convert button and begin to convert the file. Wait for the process to be finished and you're all done as you will notice that the TunesFun can convert the file quickly and easily.
Part 3. How Do I Convert Spotify To Mp3 Use Software Or Online For Free?
There have been a number of Spotify converters available on the internet, and few of them could really directly convert Spotify to mp3. Many more Spotify online converters were mostly constructed to convert Spotify to the Mp3 music tracks to several other streaming music services, such as Apple Music, Tidal, etc.
The online world can help you move songs from YouTube, Soundcloud or other popular source materials to what is still considered as being the most popular songs software across all the time, the MP3. The biggest downside, though, is that many of the these simply go through with enabling you to convert the favorite clips to MP3, like that without some sort of illustrations, subtitles, marks, and so forth.
AllToMP3
It only deals with the content in Soundcloud, Spotify, and Deezer, but it is enough. As we confirmed throughout our reviews, the software is quite functional.
The setup is automated so when done, you must be enabled to have seen a shortcut from your screen. The dark-themed, stylish guy wasn't horrible, the main menu is replaceable, as well as all settings are already on view.

Allavsoft
This effective video application claims to support accessing films and shows, video clips, music tracks, sports video files, presentations including from cheap streaming video websites such as Facebook, YouTube, eHow, and much more than hundreds of video sharing sites.
Besides accessing the video from its initial form, Allavsoft also contains one-click install and convert downloaded video to common video formats such as MP4, AVI, WMV, So it certainly can convert Spotify to MP3.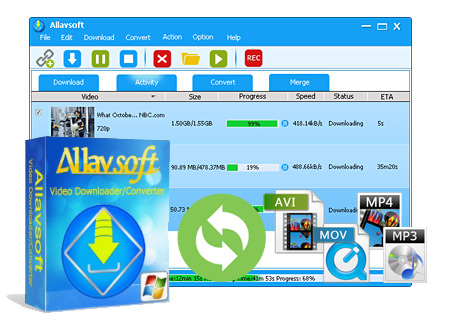 TuneMobie
This is an Apple Music Converter that can convert Apple Music tunes, M4P albums, iTunes M4B audiobooks, Audible AA / AAX audiobooks, M4A and several other iTunes compatible MP3 or M4A types to operate on iPod Nano, iPod Shuffle, PSP, PS3, PS4, Sony record player as well as other MP3 players.
This iTunes Converter even allows AC3, AIFF, FLAC, AU and MKA as file types. You also could capture sound through iTunes movies, TV shows, musical videos, podcasts, or audio recordings.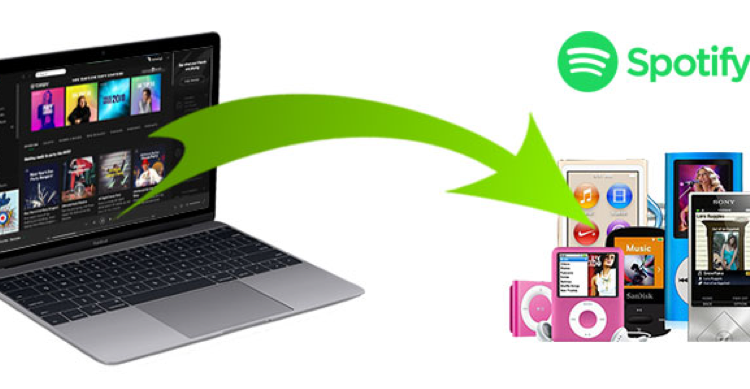 Playlist-converter.net
Playlist-converter.net is a free online audio player list converter. You can convert audio files between multiple music services and file formats. That is to say, it is not only free but also an online Spotify converter.
If you want to share your Spotify playlist with friends, it can be very useful. But the disadvantage is that it doesn't have an MP3 export option yet.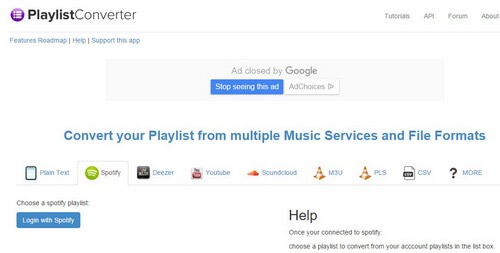 Part 4. Conclusion
TunesFun can convert Spotify to MP3. When downloading and converting files, it is five times faster. When you need to download your favorite files, you don't need to wait longer. Click the button below to download it for free.