Spotify is currently the most popular music provider on the globe. It already has a vast music collection and a large podcast collection. Throughout this Spotify free vs premium subscription comparison, we're going to see whether the premium service is good enough to justify a subscription charge, or if you're more off using advertising to just save cash. You may also find a few of Spotify's functionality all along the route.
There are also some main functionality discrepancies between the Free Spotify versus the Spotify Premium, especially on both the graphical platforms. For the free mobile application, users could skip just six tracks every hour, while with Paid, you could skip many more streams as you want.
Skip restrictions might make it harder once you're consistently not in the zone for any obscure tracks, but certain it's an excusable annoyance.
In comparison to a free version, Spotify now has a free account. We would clarify the differences between these two services and also the expense of a paid service. The Spotify free vs premium.
Article Content Part 1. Spotify FreePart 2. Spotify PremiumPart 3. What Is the Difference Between Spotify Free vs Premium?Part 4. How to Download Spotify Music Without Spotify Premium?Part 5. To Summarize It All
Part 1. Spotify Free
Spotify Free Plan is entirely free. Spotify Free offers users free access to the Spotify platform. Although it offers a range of features, it has certain limitations compared to the Spotify premium version.
What is the downside of Spotify free? With Free Spotify, you aren't able to download any music or podcasts. Spotify free will target you with audio ads played after every third song. Another drawback is the limitation of songs you can skip. If you are a free Spotify user, after skipping six songs in an hour, you are all out of luck. If you want to enjoy Spotify Free plan, continue reading: Solved: Is Spotify Free Forever? (2023 Update)

Part 2. Spotify Premium
Different from Spotify free plan, Spotify Premium is the paid subscription plan offered by Spotify. It provides a premium listening experience with additional features and benefits.
Features of Spotify Premium
Ad-Free to Listen
High-Quality Audio
Offline Mode
Unlimited Skips
Play Any Song
Exclusive Content
Learn more about Spotify Premium plan by reading: How To Upgrade To Spotify Premium? [Updated Recently]
Part 3. What Is the Difference Between Spotify Free vs Premium?
A free Spotify login enables customers to view more than 40 million tracks in almost the same collection. Although the music collection is still the same, your free account skips on certain functions.
Spotify free vs premium, free accounts could not perform tracks offline. Paying consumers, on the other side, could save the music to their smartphones and would not have to spend their data.
However, there are a variety of advertisements between those tracks. When you have a free program, the playlist option is still on when you perform entire tracks.
This ensures that the person could only connect to the songs when they occur also because the skip function is now limited.
The only thing absent from the free version is the standard of 320 kbps bit-rate replay, which would be known to be differentiated over CD quality.
Although the range of content is the same, several incomplete qualities make the paid version enticing. Particularly for people who want to listen to music when they're on the run or on the go, the opportunity to install or listen to the music without the need for any requirement for mobile or wireless internet data is a definite bonus. And so is the opportunity to experience unrestricted.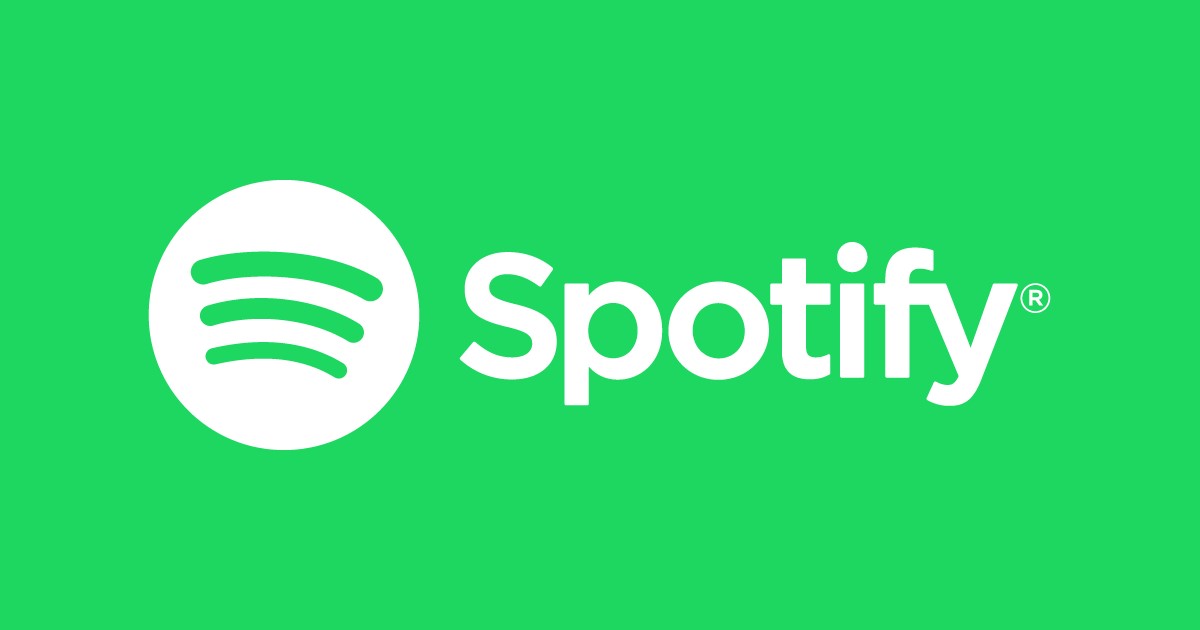 Spotify Free vs Premium: Price
What is the difference between free Spotify and premium? As part of the promotion, Spotify is giving consumers a month-long preview of their Paid membership including high-quality ad-free streaming content, and also the opportunity to import tracks and playlists for offline listening. Any of this is freely accessible for the start of thirty days.
Going soon, musicians would have the privilege of keeping release dates out of Spotify's free-range for up to two weeks, ensuring customers of the application would need the full version ($9.99 a month) to experience them. But, when experiencing the new and best releases makes a difference to you, it's reason to contemplate the paying standard.
But maybe you don't have to spend large amounts. If you really can show that you're just a student, Spotify has a $4.99 for every monthly contract, and then you've got the money left over for immediate ramen. Have had the family members from whom you will share the fee increase? $14.99 a month grants you a family 6-account package.
If you're neither a student and willing to share that subscription fee between others, a $99 annual alternative would grant you a $20 reduction.
Anything other than that, Spotify free vs premium, Spotify's free alternative is always going to be successful for all of those who devote most of their time streaming to the classic tracks they're most familiar to.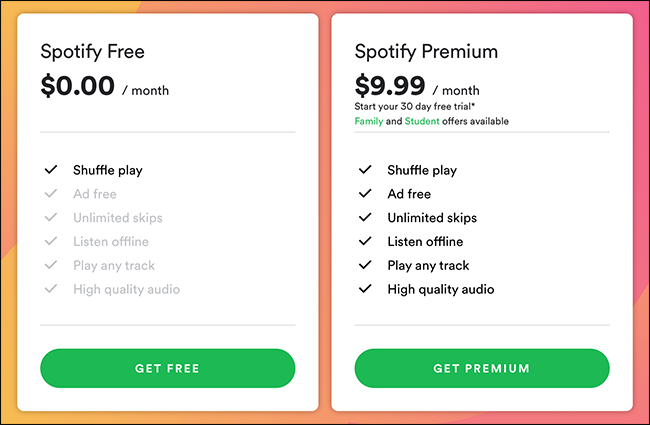 Spotify Free vs Premium: Audio
What is the difference between free Spotify and premium about audio? There's more about Spotify Free vs Premium than the functionality. The biggest distinction is as simple as it should be, and it's the consistency of the recording. Although Spotify's paid membership will encourage you to make music at that same bitrate of 320 kilobits per second, Spotify Free would only enable people to listen to 96 kilobits per second on mobile as well as 160 kbps on computer.
Although low bitrates are commendable when content use was reduced due to higher costs, it does not make much sense to just use higher bitrate audio. Whenever the levels of the connection are strong and the prices are still accessible.
Spotify Free vs Premium: Ads.
What is the difference between free Spotify and premium about ads? Advertising campaigns are the fundamental means of raising money for something bought exclusively, and Spotify is no exception. For users who do not want to buy Spotify's paid membership, the application can view advertisements for just about any four or five tracks that you perform to pause.
That being said, that's not the situation in premium subscription, since the growth strategy with no advertising and users can totally use the display to connect to smooth songs.
Spotify Free vs Premium: Music Directories.
What is the difference between free Spotify and premium? Spotify claims that it allows customers to restrict the access with around 35 million tracks and that remains the same for all other Spotify regular users, whether Spotify free vs premium.
The biggest distinction is that while Paid subscribers will be capable of playing their newest albums, Free subscribers will also have to wait an additional two weeks just after the new album project has been announced to access that as well.
Spotify Free vs Premium: Playbacks
What is the difference between free Spotify and premium? We mentioned how Spotify Free would perform advertisements every four or five pieces of music. Even though there are the other few threads tied to it.
Although Spotify Free vs Premium provides about 35 million tracks plus algorithm-based mixes, and playlists including music stations, Spotify Free doesn't allow you to influence throughout your track even if you'll be restricted to 'shuffle play.' What all this indicates is that you're gonna have to wait over the next track you like to take.
Before the release, Spotify just missed the 'Shuffle Play' for close to six tracks every hour. Which means that Spotify Free throughout the locations it only lets you bypass the shuffle content to the small numbers.
That being said, this function has not yet been introduced. So subscribers could even skip the songs on Spotify Free for as they would like until they hear the songs they would like.
Spotify Premium, from the other side, does not provide constraints like this and enables consumers to click and activate whoever they want and to monitor anytime they really want. There is little need for the Shuffle Function, however, users should use it if they really want to try out the difference.
In addition, the customers can access from every other single or series of songs, whether from such an album, compilation, regular blends, or radio channels.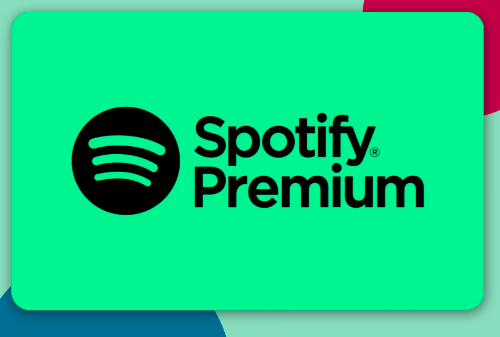 Spotify Free vs Premium: Downloads.
What is the difference between free Spotify and premium? Though Spotify Free provides this very same huge collection as a premium subscription, it doesn't allow offline access. What that really literally indicates would be that Spotify Free doesn't really provide track updates as Spotify Premium would.
Spotify Premium allows users to download up to 10,000 music everywhere throughout five operating systems with the ability to listen to songs, album covers, as well as podcasts without the need for a connection to the internet because you've already stored them.
This functionality will also save consumer information while they are on the move or even when mobile networks are not stable.
Spotify Free vs Premium: Experience the multiple operating systems.
What is the difference between free Spotify and premium? Spotify's streaming music system could be accessible by devices (iOS including Android), desktops, smart devices, Microsoft windows, play stations, and Apple Carplay including Android Auto. Any of these services could be accessed to connect to Spotify, however, Spotify free vs premium, already Paid customers could access the 'Spotify Connect' feature.
Spotify Connect enables people to access Spotify from several other platforms that you've been connected to on another device. For instance, if you really have linked the headphones with another Computer but would like to switch track or adjust the movement, you could do the same with your mobile or conversely, but still only if you have a Spotify paid subscription.
Tips:
What are the differences between free Spotify and premium? All in all, we compare Spotify Free and Premium from price, audio quality, ads, etc. so that you can decide which Spotify plan is right for you. Ultimately, the decision between Spotify Premium and Spotify Free hinges on your priorities. We will provide the best tool for you to enjoy Spotify music without any limitations.
Part 4. How to Download Spotify Music Without Spotify Premium?
Spotify is a great solution that lets you listen from billions of songs for free, all you'd need to do is register to have a Spotify Free account. Spotify free vs premium, the free edition of Spotify is not allowed to access offline streaming tracks. But then you could either spend $9.99 per month to use the Paid services, which also include ad-free use, offline access, and many more.
And you could also only allow online music audio that might import Spotify tracks from all the other tracks and music streams you want from Spotify as well as accessing the lite option from every other smartphone.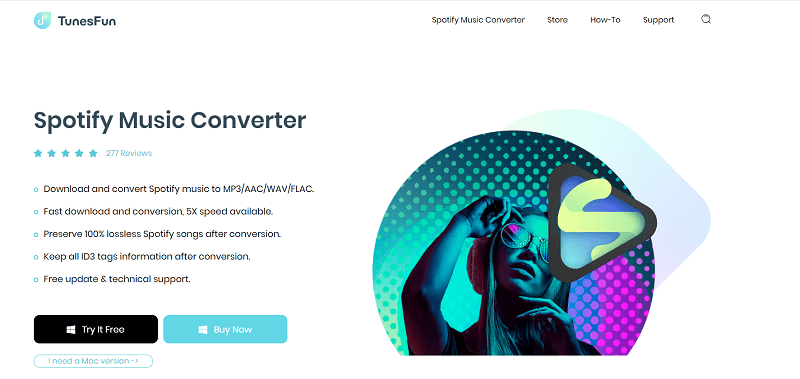 Spotify Music Converter much like TunesFun, download and install Spotify music as well as song playlists to MP3 for the newest reliability. TunesFun has created a simpler musical career. Break the boundaries of music, enough even to make the people experience their favorite songs at some point, anywhere. Create songs, lead a life from your own.
Download Spotify Music and convert the song to Mp3 format. TunesFun Spotify Music Converter enables you to transfer any Spotify song, album, or playlist to common files that also include basic MP3, AAC, FLAC, or WAV types. And then you can operate Spotify Music onto those MP3 players, auto players, iPods, smartphones, IOS devices, PSPs, and much more.
DRM, a straightforward word for Digital Right Management, is a platform used to monitor the user connectivity installed as well as purchased electronic information resources, which include music, video clips, eBooks, and so much more. TunesFun Spotify Music Converter can help you get rid of DRM protection on Spotify music. Click the below button to try this software for free now!
Here's how to download Spotify Music using TunesFun Spotify Music Converter.
Step 1. Simply download and install the TunesFun Spotify Music Converter onto your device.
Step 2. Start launching and running the Application.
Step 3. Then Copy and paste the files you like to save you should paste it on the convert box.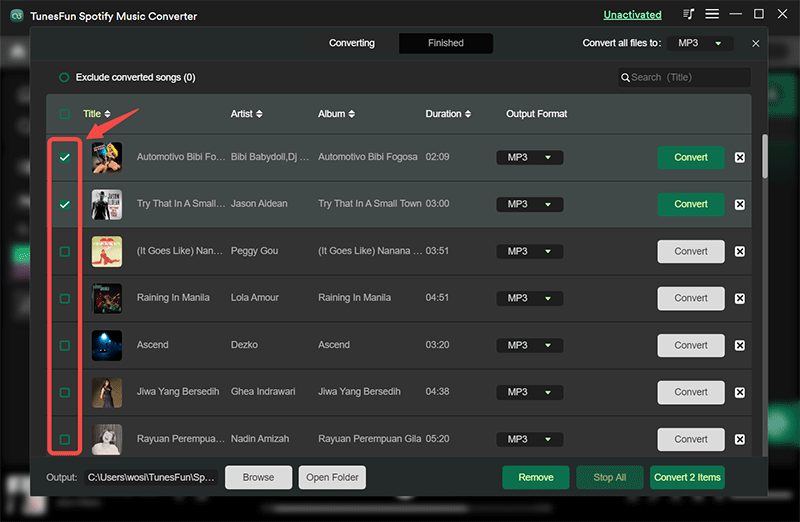 Step 4. Choose the output format you like, you can also choose WAV, FLAC and the Mp3 file format.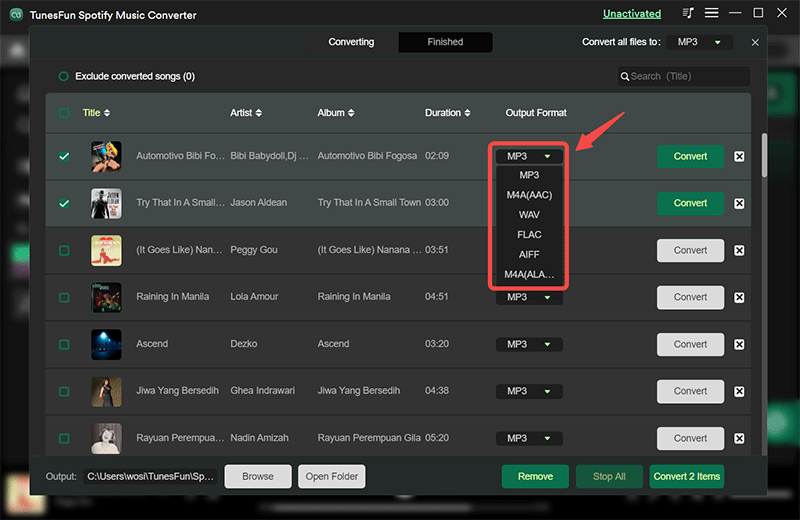 Step 5. Now click the convert button to start the conversion of your file, after choosing what format you like or need. You can either put more files if you want. Just choose the Select all button and it'll automatically convert all the files you have.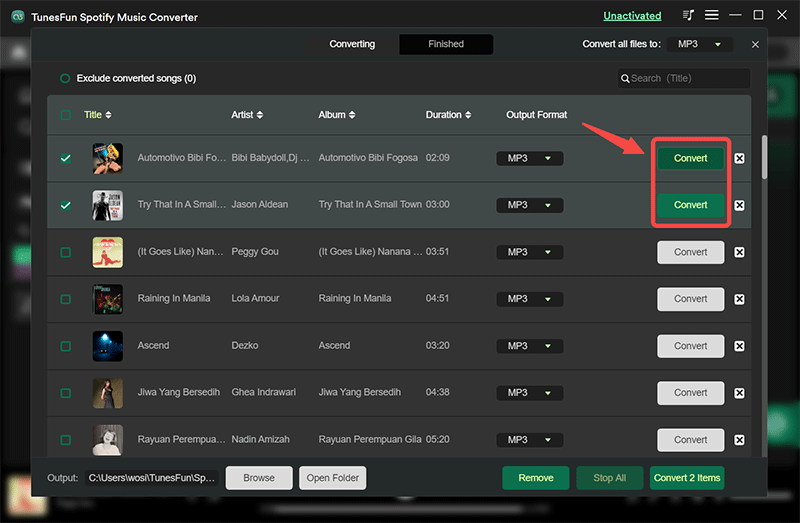 If you use the app, you can start to understand that converting thresholds are very high. Plus, it's not difficult to schedule each album you want. That's how the trail data is maintained.
And, you might not have to replace or enter ID3 tags as well as metadata. The greatest part about the TunesFun Spotify Music Converter is that it somehow facilitates separate songs.
It could also record whole songs, bands, and music tracks. This is the finest SoundCloud playlist way to download around here. If you'd like to understand the specific as well as suggested framework specifications for this application, please do check out its own official site. Desktop PCs or Mac computers. What are you waiting for? Click the below button to try it for free now!
Part 5. To Summarize It All
Spotify delivers a wide variety of functionality, including high-quality 320 kilobits per second audio, offline streaming, ad-free access, native applications-hand material on launch and the option to access any track through Shuffle Play. Both of these are sufficient from the cost at which Premium service is provided.
And when you're not some expert in that field and you're a regular music fan with certain simple streaming music, Spotify free vs premium, Spotify Free isn't really that terrible of an alternative either. Both platforms give you a similarly huge amount of tracks in their collection and algorithm-based combinations including music tracks as per your tastes and condition.
By realizing the importance of the platform and the strength that could be utilized by concentrating the interest of the platform, Spotify is able to gain momentum as well as attract a larger entire music collection to bring users, which in turn improved Spotify's system increasing strength.
And now, we're suggesting that you get the TunesFun Spotify Music Converter. If you feel the advantages of this resource, you can never doubt the day you've got something. Now, Catch TunesFun Spotify Music Converter.