Spotify is generous already for giving people the ability to access its content – music collections, podcasts, audiobooks, and more, for free as it has its free version that's available for anyone. Of course, the free version has limitations compared to when using a Spotify Premium accounts. If you are tired and sick of facing the shortcomings of the free version of Spotify, getting a subscription plan could be a good choice especially if you are okay with paying the monthly subscription fee.
However, many Spotify users have quite bothered with the fee that they have to pay monthly. What if you feel like the fee to pay is quite a burden? Can I still enjoy the features that are only present on Spotify Premium membership? Is there a way I can still enjoy the features of a Spotify Premium account without paying that much?
Actually, the above queries will be discussed and answered in the sections of this article. If you are interested in finding out more details about this "Spotify Premium accounts" topic, then jump right away to the first part!
Article Content Part 1. Spotify Free vs. Spotify PremiumPart 2. How to Get Spotify Premium AccountsPart 3. Summary
Part 1. Spotify Free vs. Spotify Premium
Before we head to the discussion of the methods of how you can get and enjoy a Spotify Premium accounts, we will first differentiate the free Spotify version from the Premium one in this section. For first time subscribers or users who just heard of Spotify recently, getting to know more details about the comparison between these two surely matters so let's start off.
Subscription Fee
We will be discussing first how the free version differs from the Premium one when it comes to the subscription fee. Of course, using the free version of Spotify won't require you to pay any fee on a consistent matter as you can totally access its content free of charge. It's just that you need a stable internet or cellular data connection when streaming songs as those won't play without it.
The Spotify Premium accounts, on the other hand, require one to pay a certain fee on a monthly basis depending on the type of subscription plan a user will get. Spotify offers four subscription tiers. It has an individual plan that's priced at 9.99 USD per month, a Duo plan that costs 12.99 USD per month, a family plan that costs 14.99 USD monthly, and a discounted rate for students that is 4.99 USD per month. Of course, once you subscribed to one of these plans, you'll get to unlock the features only the Premium account owners can enjoy.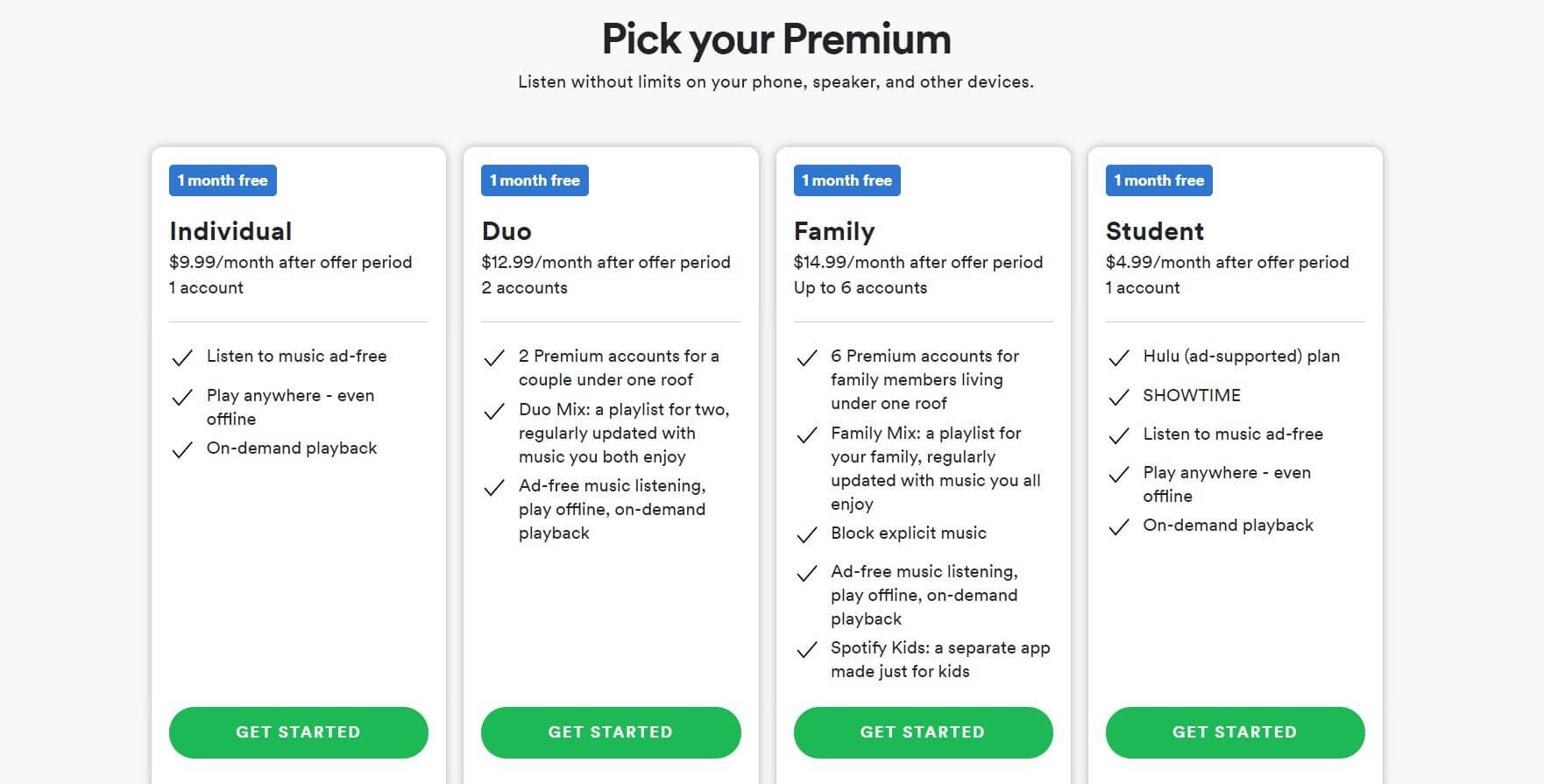 Major Features
As one of the best music streaming services in the world, you will be able to enjoy countless perks and advantages when using Spotify Premium accounts. Free users also have good features they can experience but are still limited.
As a Spotify Premium account owner, you will be entitled to amazing features like being able to download and stream songs in offline mode, an ad-free music listening experience, unlimited skips, song selection, and a lot more.
If you are using the free version, you'll get almost the opposite – you can't download songs and listen to them offline, ads are on your way while listening to tracks, you are only limited to up to 6 skips per hour, the songs are shuffle mode and so, you can't choose a track to listen to, there is always a need for your device to be connected to a data network to use the Spotify app, and more.
Audio Quality
When it comes to the audio quality of the songs, it is already a given that Spotify Premium accounts user will enjoy songs in high-quality. Having a premium account guarantees you with a sound quality of 320 kbps or up to 540 kbps making the tracks too good to listen to.
The above three items are actually some of the differences between the Spotify free version and the Premium one. These points are very important to note especially if you are thinking of whether to stay using a free account or switch to a premium one.
Now that you already have that much idea about the comparison of the free and premium Spotify versions, we can now go ahead and deal with the methods of how you can get and enjoy the features of Spotify Premium accounts without having to pay that much. Why would you then stay using a free account if you can do something to experience the perks of having a Spotify Premium account without paying a huge fee?
Part 2. How to Get Spotify Premium Accounts
As we have previously mentioned, we will be dealing with methods you can check for you to get to enjoy a Spotify Premium account without the need to pay a certain fee. We have here 4 methods to discuss and we'll go through them one by one.
Method 1: Find Free Spotify Premium Accounts Online
Actually, as you go over the web, you will see a list of Spotify Premium account that you can use for free. The usernames and passwords that you are to use are already displayed so you just have to use these credentials when opening an account.
Using this method definitely frees you up from paying the subscription fee. However, there are cases where your chosen account won't work and so you have to wait for the next day until the list has been updated. There are actually bunches of sites that offer this but it could be tedious because the free accounts won't last that long and you have to monitor and check daily to see new updates.
Method 2: Share a Spotify Premium Account with a Friend
Another way for you to lessen the cost of paying the fee for Spotify Premium accounts is to share one account with your friend. You can register an account and you can both use it. However, there is a risk of getting banned from Spotify if you keep on doing this.
Method 3: Most Recommend Alternative, TunesFun Spotify Music Converter
The best method we recommend that will lead you to enjoy the advantages that are being offered only to Spotify Premium accounts owners is to use a great professional app and just have your favorite Spotify songs downloaded! You might be thinking how this could be possible given that Spotify songs are protected files. Well, give you an answer to that.
There are bunches of apps that can help you get rid of the DRM protection of Spotify songs quickly. One of the best is this TunesFun Spotify Music Converter. In addition to this, this app also lets you transform the songs into flexible formats like MP3, WAV, AAC, or FLAC. With the removal of the protection and the conversion of formats, the pieces will be accessible on all devices and media players. The whole process is lossless so the original quality will be maintained alongside the ID tags and metadata information of the tracks.
Plus, the app has an interface that's very manageable and simple to handle. We have here a reference of how you can use this TunesFun Spotify Music Converter to convert and download Spotify songs to help you keep them forever without needing to get Spotify Premium accounts.
Step #1. Complete all the installation needs of the app. Install it and launch it afterward. Once up and running, you can now start importing Spotify songs either by using the songs' URLs or dragging and dropping them to the platform.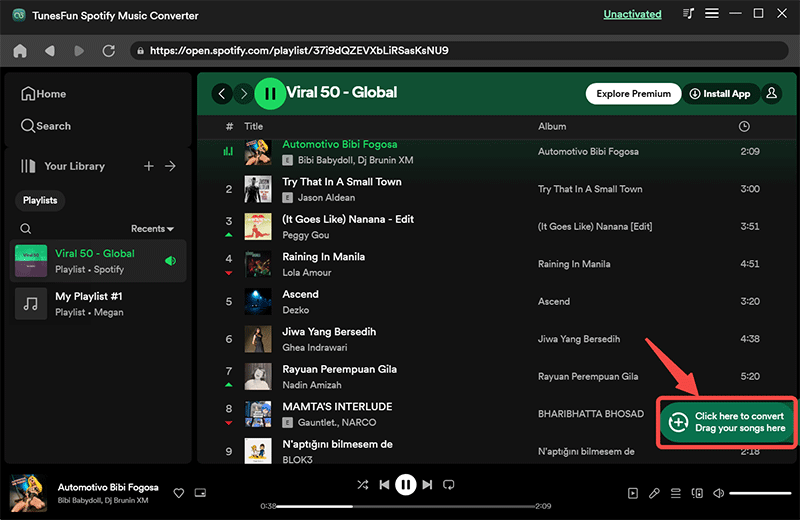 Step #2. Set up the output format and other parameter settings.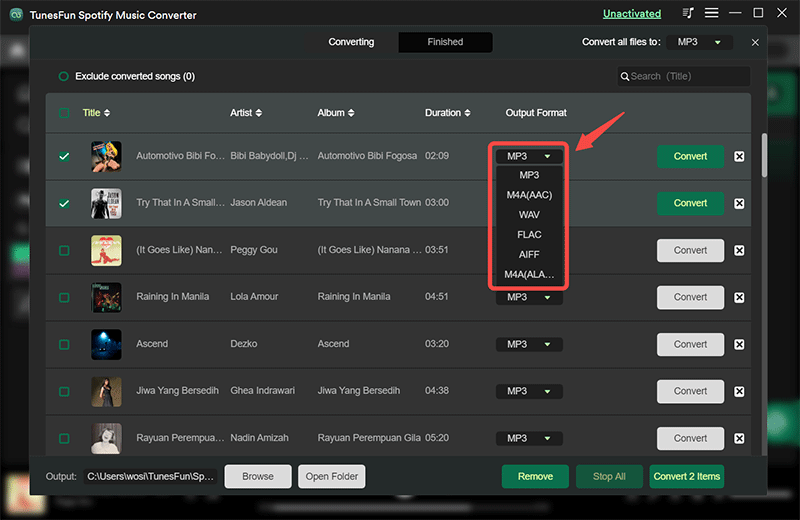 Step #3. The app will start converting the songs once the "Convert All" button has been tapped. You can see the list of the converted songs by pressing the "View Output File" option.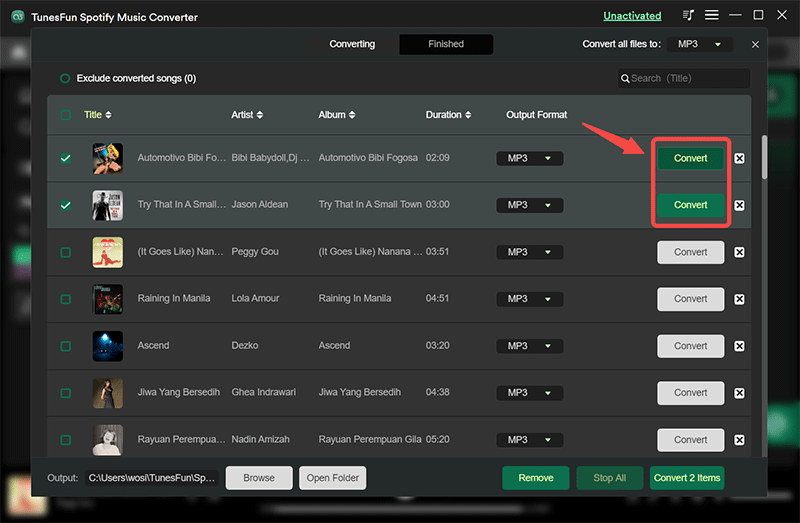 The songs that you'll get will be DRM-free already. Thus, you can have them accessed on any device or media player you wish to use without facing compatibility issues.
Method 4: Get Spotify Premium with Spotify Free Trial
Another option to enjoy the perks offered to Spotify Premium accounts owners is to get Spotify free trial. All new Spotify members receive a one-month free trial period. However, you can only use this for 30 days. After this period, if you won't cancel your subscription, it will automatically be renewed and you will be charged a certain fee to pay.
PayPal has also partnered with Spotify to offer a whopping three free months of membership for any new users who use PayPal's service to pay for their Spotify membership until Sept. 15, 2023.
Here's how to get the free trial of Spotify.
Step #1. Head to Spotify's website. Register by tapping the option at the top of the page. You would need to give the information needed to create an account and proceed. Afterward, a premium option will be seen. You just have to click it.
Step #2. Tap the button to try the "Start Free Trial". You will then be required to enter your payment details and method. A new screen shall pop up wherein you will input the necessary information. After doing this, you'll successfully be able to enjoy the Spotify free trial offer.

Part 3. Summary
It is indeed a good choice to get a Spotify Premium account as you will be able to enjoy great perks. However, if you feel like the fee to pay monthly is a bit too much, you can then try looking for ways to still enjoy the Spotify Premium accounts benefits. We've shared four methods in the previous part. As we stated, the best is always to use professional tools like the TunesFun Spotify Music Converter and just have the tracks you like downloaded and saved on your devices!